The operating system is the most significant system software which manages the software resources, computer hardware, provides common services for computer programs, and acts as an interface between the hardware and the user. Let's take a look at the top 5 operating systems for computers.
Each computer system must have at least one operating system to run the other software applications, program management, and for day-to-day operations. Without an operating system, a computer cannot perform any task. Applications like ms word, notepad, chrome browser, Photoshop etc, need some environment to run and perform their functions. You can't even play any kind of computer game without an operating system.
The first operating system was developed in the early 1950's. It was also called a single-stream batch processing system because it presented data in groups.
The first operating system used for real work was GM-NAA I/O, produced in 1956 by General Motors' Research division for its IBM 704.
The IBM systems/360 is the first operating system sold along with a computer which was invented by IBM in1964 to operate its mainframe computer.
Gary Arlen Kildall, an American computer scientist and microcomputer entrepreneur who created the CP/M operating system and founded Digital Research, Inc., is known as the Father of Operating System.
The Most Popular Operating Systems of this period are Windows OS, Mac OS, LINUX OS, UNIX, iOS, Android, VMS, AIX, z/OS, Fedora, Chrome OS, KALI LINUX OS, Ubuntu, Solaris etc.
Also Read:
Here we are going to discuss about Top 5 Operating Systems for Computers and their features with full information.
1. Microsoft Windows
Bill Gates and Paul G. Allen founded Microsoft in 1975. The name was derived from the words microcomputer and software. Windows is the most popular and user-friendly operating system on this list. Bill Gates the co-founder of Microsoft Corporation introduced the first version of the windows (Windows 1.0) operating system in 1985. Unlike MS-DOS, windows used the Graphical User Interface (GUI) system and allowed users to run multiple applications at the same time using multitasking features. Over the past three decades, Windows has become one of the most popular operating systems for personal computers.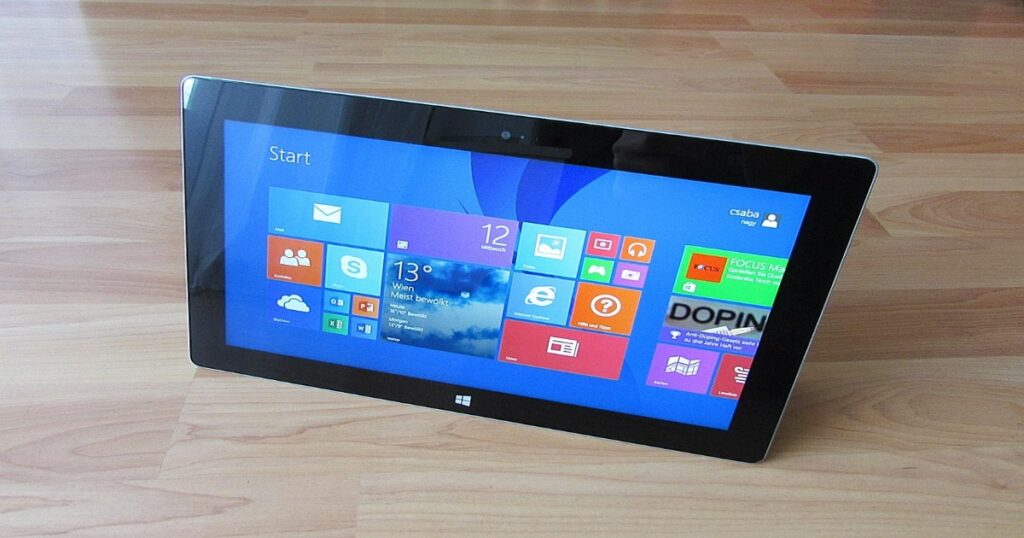 The first version was windows 1.0 which was released on November 20, 1985. Since then, the Windows OS has gone through several major updates. Microsoft Windows has seen nine major versions since its first release in 1985. Some of the most notable windows versions are – Windows 3.1 (1992), Windows 95 (1995), Windows XP (2001), Windows 7 (2009), Windows 10 (2015), and Windows 11 (Will be released between October and November 2021). Windows Operating System held the number one position for their market demand among the 'top 5 Operating Systems for computers'.
Features
Windows uses the Graphical User Interface (GUI) technology. It makes the system easier for a new user to learn and use because there is no need to memorize the command.
The Task View feature lets the users switch between multiple workspaces at once, by displaying all the open Windows.
Windows can run programs with size greater than 640 kb.
It automatically compresses system files to reduce storage footprint.
OLE (Object Linking and Embedding) helps to embed the output of an application into another application with automatic updates.
Pros
The user interface of windows is simple and also easy to use than UNIX and Mac OS.
Windows platform is best suited for software and game developers.
Windows have a large audience so developers prefer to create games and software for Windows OS.
Cons
It is costly and a closed source operating system.
Less security features.
Most software is in the paid version.
The first operating system Microsoft coded was Xenix, which was a version of UNIX. Windows 7 is available in six different versions, the most common being Home, Premium, Professional and Ultimate.
2. MacOS
The American computer company Apple Inc developed the Mac OS. This operating system runs on the Macintosh computers. The Mac OS was introduced in 1984 to run the company's Macintosh line of personal computers (PCs). Mac OS is another leading proprietary operating system in market. It is the second most used operating system after windows and also the biggest competitor of Microsoft.
Apple was founded by Steve Jobs, Steve Wozniak, and Ronald Wayne in 1976 to develop and sell Wozniak's Apple I personal computer. Apple and Macintosh computers run on the proprietary Mac OS and OS X system, the first of which launched 20 years ago. There are also previous or updated versions available, which include – Kodiak (OS X 10 Beta), Lion (OS X 10.7), Mountain Lion (OS X 10.8), Mavericks (OS X 10.9), Yosemite (OS X 10.10), El Capitan (OS X 10.11), Sierra (Mac OS 10.12), High Sierra (Mac OS 10.13), Mojave (Mac OS 10.14) and Catalina (Mac OS 10.15).
Features
Discover handpicked apps with the MAC app store.
Dark mode facility.
New iTunes that allows users to search for songs with few lyrics.
Finder enhancements: Gallery View, view metadata, and Quick Actions.
Pros
Simple and user friendly interface.
Better security features than the other operating system.
New versions of MacOS are always free.
Many specialized and incomparable multitasking features are available there.
Cons
Mac desktop computers and Macbook laptops are very expensive.
Macs are not good for gaming because they focus more on software optimization than on raw hardware power.
Limited and restricted availability of apps.
Inflexibility for Hardware Upgrades and Customization.
Mac computers are also powered by C language, since the OS X kernel is written mostly in C. MacOS is a UNIX 03-compliant operating system certified by The Open Group. It has been since 2007, starting with MAC OS X 10.5.
3. Linux
Like Windows and MacOS, LINUX is also a popular operating system for PCs. Linux is one of the most popular versions of UNIX operating system. Unlike Windows and MacOS, it is an open source software as its source code is freely available and free to use.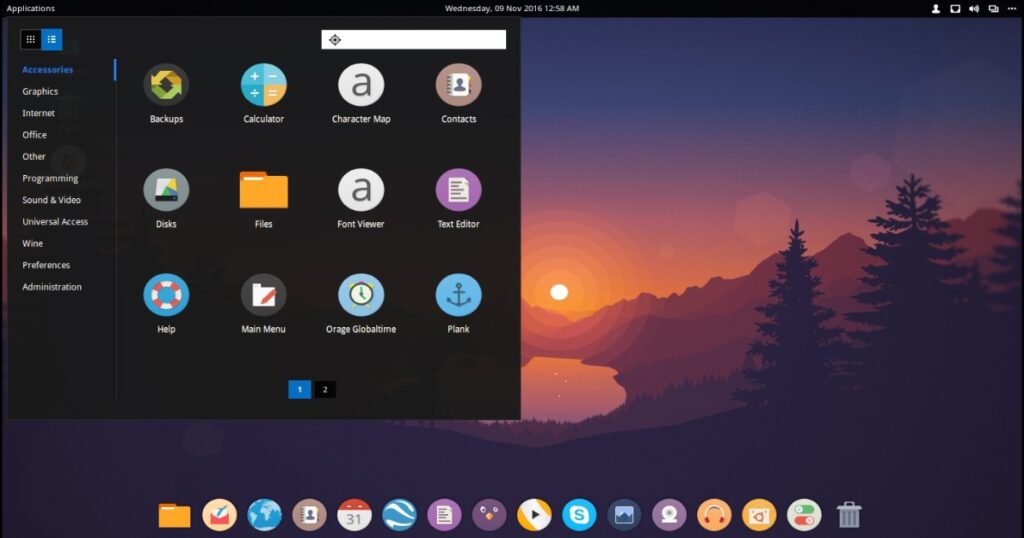 The Linux operating system was, created in the early 1990s by Finnish software engineer Linus Torvalds and the Free Software Foundation (FSF). Linux is an open source software based on the Linux kernel, first released on September 17, 1991. The Linux operating system ranks third among the 'Top 5 Operating Systems for Computers' based on their market share.
Features
Linux can works on different types of hardware in the same way.
Multiple users can access the same system resources like memory, hard disk etc and also be able to run multiple programs and applications together at the same time.
Linux is command line based OS but it can be converted to GUI based by installing packages.
As it is used worldwide, hence supports different languages keyboards and also provides hierarchical file system in which files and directories are arranged.
Pros
Linux an open source OS that allows programmers to design their own custom operating systems.
It is a very stable and reliable OS and also good for multitasking.
Linux OS is a completely trouble free operating system and don't have an issue with viruses, malware and slowing down your computer.
It is good for gaming and also an extremely popular operating system for hackers.
Cons
Many Windows programs are not able to run on Linux.
It is good for gaming but does not have a huge source of different types of games.
Windows and MacOS are easier to use than Linux.
There is a smaller selection of peripheral hardware drivers (for printers, scanners, and other devices) in Linux as compared to Windows.
Linux is also written mostly in C, with some parts in Assembly language. Android is one of the most popular platforms powered by the Linux operating system even NASA and SpaceX ground stations use Linux. The global Linux operating system market size stood at USD 3.89 billion in 2019 and is projected to reach USD 15.64 billion by 2027, exhibiting a CAGR of 19.2% during the forecast period.
4. Ubuntu
Ubuntu is a Linux based free open source operating system that comes with a built-in firewall and virus protection software. It is designed for computers, laptops, smart phones and network servers. Ubuntu is an open source Debian-based Linux distribution. Ubuntu is considered as one of the fastest operating systems available for free. The desktop interface is simple and orderly structured.
South African-British entrepreneur Mark Richard Shuttleworth, founder and CEO of Canonical Limited, assembled a small team of Debian developers and developed the Linux-based Ubuntu operating system. The first official Ubuntu (Version 4.10, codenamed the 'Warty Warthog') was launched in October 2004.
Features
The desktop version of Ubuntu supports all the normal software on Windows such as VLC, Chrome, Firefox and Microsoft Office etc.
It is easy to find content on Ubuntu with the smart searching facility.
Many additional software packages are accessible from the built in Ubuntu Software.
A default installation of Ubuntu contains a wide range of software that includes LibreOffice, Thunderbird, Transmission and several lightweight games such as Sudoku and Chess etc.
Pros
It is free and completely customizable open source software.
Ubuntu is more secure than Windows.
LTS (Long Term Support) version is supported for five years.
One of the fastest OS for laptops and computers and better suited for development.
Cons
There are limited applications available and you have to find alternatives for some of the popular applications like Adobe or Microsoft apps as they do not provide support.
There is a little hardware support for Ubuntu OS.
Windows is much better for hardcore gamers than the Ubuntu OS.
The drivers support is also absent in most of the cases as compared to other operating systems.
The Linux kernel, the heart of the Ubuntu operating system, is written in C programming language. The market share of Ubuntu increased from 0.27% to 1.89%, while the market share of Linux (including Ubuntu) increased to 2.86% from 1.36%.
5. Fedora
Fedora operating system is an open source operating system that is based on the Linux OS Kernel architecture. It is developed under the Fedora project since 2003. It is sponsored by Red Hat, a subsidiary of IBM, with additional support from other companies.
Fedora Workstation is a polished, easy to use operating system for laptop and desktop computers, with a complete set of tools for developers and makers of all kinds. It comes with several pre-installed open source software and also allows user to install the third party applications.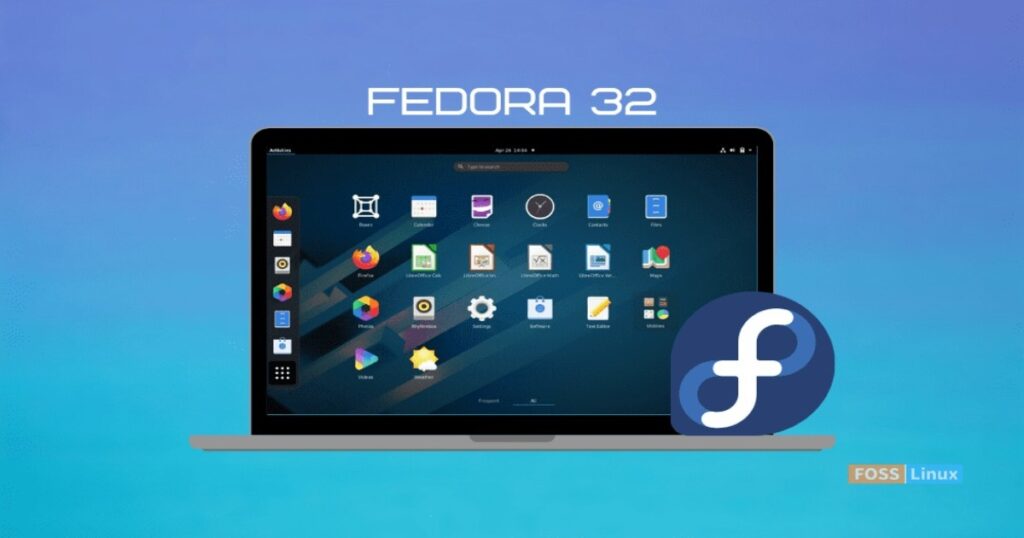 Fedora operating system is the second most commonly used distribution of Linux after Ubuntu. It ensures the high security with SELinux (Security-Enhanced Linux) and also provides a firewall system by default and users also can modify the firewall configurations easily. Fedora Operating System held the number five position for their market demand among the 'top 5 Operating Systems for computers'.
Features
like Ubuntu, Fedora OS is a very reliable and stable operating system and it offers many architectures.
It offers a complete open-source toolbox with languages, tools, and utilities in all just a click or commands away.
Fedora OS provides unique security features with a dynamic firewall system.
It is easy to use and also allows the developers to focus on their coding platform on Gnome 3 environment.
Pros
It is very stable, secure, light-weight and fast operating system.
This operating system offers many graphical tools and also offers the latest data center technologies.
Fedora is considered as a secure operating system.
It also considered as a good platform for software developers.
Cons
Windows or MacOS is more beginner friendly than the Fedora OS.
It requires a long time to set up.
It has a small community, so there may be some issues with software or technical support.
Fedora has its own server, so we can't work on another server in real-time.
Since the release of Fedora 25, the operating system defaults to the Wayland display server protocol, which replaced the X Window System. Fedora uses Anaconda (Anaconda is a free and open source system installer for Linux distributions) as the system installer.
These are the top 5 PC operating systems in the market. Hope you enjoy this article on 'Top 5 Operating Systems for Computers'. If you have any queries, please comment. THANK YOU & don't forget to share.
FunFacts!!
More than 122 years of gameplay have streamed from Xbox one to Windows 10 devices.