Are you looking for a well-researched and detailed article on 'Top Careers for Computer Science and IT Students'? Then you are in the right place.
In this post, we are going to discuss this topic in-depth – 'Top Careers for Computer Science and IT Students'. So, stay tuned with us, and Let's go.
Computer Science (CS) is the study of computers and algorithmic processes including their theoretical and practical foundations, fundamental principles, hardware and software designs, applications, automation and information, and their impact on society or real life.
Information Technology (IT) is the study, design, development, implementation, support or management of computer-based information systems—particularly software applications and computer hardware. Basically, Information Technology is the sub-branch of the Computer Science field that deals with the application of computers in business.
The Major Difference Between CSE and the IT Field Is That IT deals with the application of computing technology to real-life processes, whereas, Computer Science deals with the science that facilitates these applications.
Recommended Article :: What Is Computer Programming – Full Information
Are Computer Science Jobs In Demand?
The short answer to this question is Absolute YES.
The industry accounts for $1.8 trillion of U.S. value-added GDP (more than 10 percent of the national economy) and 11.8 million jobs. According to CompTIA, there are more than 525,000 software and IT services companies in the United States (approximately 40,500 tech startups were established in 2018 alone).
According to the U.S. Department of Labor Bureau of Labor Statistics (BLS), the computer and information technology field is expected to grow by 13% from 2016-2026 — faster than the average growth rate of all occupations.
Before you invest your time, effort, and money to get any degree, you should know whether or not your investment is going to lead to the kind of returns you want. So if you want to pursue a job in CS or IT related fields, then here are some great career options for you and your future. Ahead, 'Check Out the 12 Best Fields for Computer Science and IT Students or Majors'— or anyone else interested in the Computer or technology-related fields.
Today, we are going to discuss – 'Top Careers for Computer Science and IT Students'. So, stay tuned with us, and let's find out the 'Top Careers for Computer Science and IT Students'.
1. Software Engineer and Architect
SOFTWARE ENGINEERS develop systems and software for businesses. These products range from business applications and games to network control systems and operating systems. Either way, software developers identify user needs, build programs, test out new software, and make improvements.
Working closely with computer programmers, software developers fill crucial roles in the computer systems, manufacturing, finance, and software publishing industries.
Depending on the field, they would be expected to be familiar with computer programming languages such as C, C++, Java, Python, KOTLIN, RUBY, HTML and PHP etc, in addition to a variety of operating systems.
The role of a software developer engages in identifying, designing, installing and testing a software system they have built for a company from the ground up.
Use various source debuggers and visual development environments to modify, write, and debug software for client applications.
A Software Architect is a software development expert who makes high-level design choices and frames technical standards and tries to enforce technical standards, including software coding standards, tools, and platforms. This might include tools, software coding standards, or platforms to be used. To be effective, a Software Architect needs broad and deep technical knowledge to make good decisions.
According to the Bureau of Labor Statistics (BLS), software developers earned a median income of $107,510 in May 2019, and employment was expected to grow by 22% from 2019 to 2029.
2. Computer Systems Analyst
Computer systems analysts research the hardware and software that are part of an organization's computer systems in addition to the ways in which the systems are being used. They analyze system problems and design specific tests, specifications, and requirements for the same.
Computer systems analysts, or system architects, work with companies, institutions, and independent clients.
They survey and diagnose database program issues, resolve user issues, and advise management about systems innovations to improve productivity.
A system analyst must check both the software and hardware currently being used and recommend or design new programs to better meet the needs of the organization.
According to the Bureau of Labor Statistics (BLS), the average annual salary for computer systems analysts was $93,730 in May 2020. The lowest 10 percent analyst earned less than $56,510, and the highest 10 percent earned more than $152,060.
3. Computer Network Administrator and Architect
Computer network architects design, implement, and maintain networking and data communication systems, including local area networks (LANs), wide area networks (WANs), extranets, and intranets. They assess the needs of organizations for data sharing and communications. Most computer network architects work full time.
Network architects must have extensive knowledge of an organization's business plan to design a network that can help the organization achieve its goals.
Among the major skills that Network Architects should possess include analytical, problem-solving and communication skills. They should be team-building, detail-oriented leaders with extensive knowledge of various types of computer operating, security and wireless systems.
People often mistakenly think of a Network Administrator as a Network Architect. Though Network Administrator is not Network Engineer, he is also not a Network Architect. Network administrators make sure the computer networks of an organization are secure and working well.
The Network Administrator's role is to ensure the stable operation of the computer networks. This includes planning, developing, installing, configuring, maintaining, supporting, and optimizing all network hardware, software, and communication links.
According to the Bureau of Labor Statistics (BLS), the average annual salary for computer network architects was $116,780 in May 2020. And the national average annual wage of a network administrator is $88,410.
4. Information and Cyber Security Analyst
Information Security Analysts are the gatekeepers or security guards of information systems. They are responsible for protecting a company's networks and servers. They plan, evaluate and implement security strategies to prevent breaches and ensure that a company's digital assets are secure.
Information Security Analysts are in charge of implementing systems of safety and protecting a company's computer networks.
Their responsibilities also include researching trends in data security to anticipate problems and install systems to prevent issues before they occur.
A CYBER SECURITY ANALYST protects company hardware, software, and networks from cybercriminals. Their primary role is to understand company IT infrastructure in detail, monitor it at all times, and evaluate threats that could potentially breach the network and protect a company's network and systems from cyber attacks.
In Information Security, the primary concern is protecting the confidentiality, integrity, and availability of the data. In Cybersecurity, the primary concern is protecting against unauthorized electronic access to the data.
According to the Bureau of Labor Statistics (BLS), the average annual salary for an Information Security Analyst or a Cyber Security Analyst was approx $104,000 in 2020.
5. Web Developer and Designer
A Web Developer is a programmer who specializes in, or is specifically engaged in, the development of World Wide Web applications using a client–server model. They develop or create or maintain the websites and are also responsible for the site's technical aspects, such as its performance and capacity, which are measures of a website's speed and how much traffic the site can handle.
Web Design refers to the design of websites that are displayed on the internet. It usually refers to the user experience aspects of website development rather than software development. A web designer works on the appearance, layout, and, in some cases, content of a website. The different areas of web design include web graphic design, user interface design (UI design), authoring, including standardized code and proprietary software, user experience design (UX design), and search engine optimization.
The applications typically use HTML, CSS, and JavaScript in the client, PHP, ASP.NET (C#), Python, Node.js, Go or Java in the server, and HTTP for communications between client and server.
According to the Bureau of Labor Statistics (BLS), the median annual salary for web developers in the US is $77,200 and the top earning web developers can sometimes make over $120,000 per year.
6. Database Administrator and Data Scientist
Database Administrators and Architects create or organize systems to store and secure a variety of data, such as financial information and customer shipping records. They are responsible for storing, presenting, organizing, using and analyzing data and database management software.
Database Administrator develops and improves the data resources used to store and retrieve critical information.
The role may include capacity planning, installation, configuration, database design, migration, performance monitoring, security, troubleshooting, as well as backup and data recovery and so on.
'Data science' may describe a diverse array of fields and positions, but generally, data scientists work in teams or independently to analyze data and address targeted problems. Data scientists are analytical experts who utilize their skills in both technology and social science to find trends and manage data. They use industry knowledge, contextual understanding, and their experience to uncover solutions to business challenges. Data science is related to data mining, machine learning and big data.
According to the Bureau of Labor Statistics (BLS), the average annual Salary for Database Administrators and architects was approx $98,860 and $127,000 for Data Scientists in 2020.
7. Computer Hardware Engineer
Computer hardware engineers are responsible for designing, researching, developing, building and testing computer components, such as circuit boards, routers, RAM, ROM, storage, peripherals and cooling systems, and memory devices etc. Computer hardware engineers create the physical components that make computers run.
They design new hardware systems, test their designs, analyze their test results, and manage manufacturing for completed projects.
Computer hardware engineers need a combination of creativity and technical expertise.
Most hardware engineers work for computer companies and component manufacturers, while others work with research organizations and government employers. They must have the perseverance to perform comprehensive tests of systems, again and again, to ensure the hardware is functioning as it should.
According to the Bureau of Labor Statistics (BLS), the average annual salary of a Computer Hardware Engineer was approx $120,000 in 2020.
8. Computer and IT Scientist
A computer scientist is a person who has acquired the knowledge of computer science, the study of the theoretical foundations of information and computation and their application. Computer and IT scientists create and improve computer software and hardware, design computer architecture and so on. Their work may result in increased efficiencies, such as better networking technology, faster computing speeds, and improved information security.
A computer scientist is responsible for developing computer-based tools used by their organization.
They have in-depth knowledge of various PROGRAMMING LANGUAGES that might include SQL, C++, Python, Java, C, PHP, XML etc, and also in different types of Operating Systems like Windows, Linux, macOS, MS-DOS, Android etc.
Typically, Computer Scientists work with IT experts like Software Developers, Electrical Engineers, etc to develop new software or hardware and computing techniques. They spend a significant amount of their time solving complex computing problems.
According to the Bureau of Labor Statistics (BLS), the median annual wage for computer and information research scientists was $126,830 in May 2020.
9. Video Game Developer
A VIDEO GAME DEVELOPER is a software developer specializing in video game development – the process and related disciplines of creating video games. The terms 'Game Designer' and 'Game Developer' are often used interchangeably, though the two roles technically vary.
Video Game Developers, also known as Video Game Programmers take a designer's concepts and build them into a playable game for users.
They write and develop code for games for a variety of formats, such as PCs, consoles, web browsers and mobile phones.
A game developer is responsible for creating software and programming logic that makes a game playable. A developer may specialize in a certain video game console (such as Nintendo's Nintendo Switch, Microsoft's Xbox One, Sony's PlayStation 4), or may develop for a number of systems (including personal computers and mobile devices).
According to the BLS, Video Game Developers make over $105,000 per year on average.
10. AI and ML Engineer
An Artificial Intelligence (AI) engineer is an individual who works with traditional machine learning techniques like natural language processing and neural networks to build models that power AI–based applications.
AI engineers are responsible for developing new applications and systems that utilize AI to improve performance and efficiency, make better decisions, cut costs and increase profits.
AI Engineering is a field of research and practice that combines the principles of systems engineering, software engineering, computer science, and human-centered design to create AI systems in accordance with human needs for mission outcomes.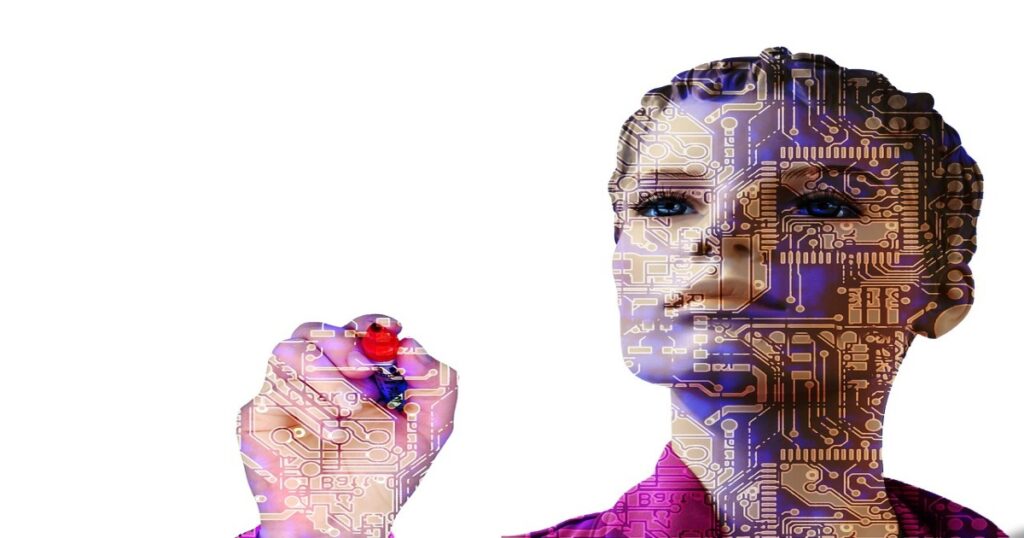 Machine Learning (ML) is the study of computer algorithms that can improve automatically through experience and by the use of data. A machine learning (ML) engineer is a person in IT who focuses on researching, building and designing self-running artificial intelligence (AI) systems to automate predictive models.
According to the Bureau of Labor Statistics (BLS), the average annual salary for AI and ML engineers in 2020 was approx $127,000.
11. Robotics Engineer
Robotics is an interdisciplinary (relating to more than one branch of knowledge) branch of computer science and engineering. Robotics Engineers are the engineers who work in the field of robotics and automation. They are mainly responsible for developing, designing, application and operation of the robots and robotic systems. The mechanism behind robots is called 'Robotics'.
Robotics Engineers are sometimes also known as Automation System Engineers or Robotics Test Engineers.
Robotics involves design, construction, operation, and use of robots. The goal of robotics is to design machines that can help and assist humans.
Basically, Robotics Research Engineers design robotic systems and research methods to manufacture them in a cost effective manner. Robotics integrates fields of Mechanical Engineering, Electrical Engineering, Information Engineering, Mechatronics, Electronics, Bioengineering, Computer Engineering, Control Engineering, Software Engineering, Mathematics, etc.
According to the Bureau of Labor and Statistics (BLS), Robotics Engineers earn a median salary of $90,160 per annum.
12. Development Operations (DevOps) Engineer
DevOps is a set of practices that combines software development (Dev) and IT operations (Ops). It aims to shorten the systems development life cycle and provide continuous delivery with high software quality. DevOps engineers build, test and maintain the infrastructure and tools to allow for the speedy development and release of software. DevOps practices aim to simplify the development process of software.
DevOps is a mindset, a culture, and a set of technical practices. Its aim is to simplify the development process of software.
It provides communication, integration, automation, and close cooperation among all the people needed to plan, develop, test, deploy, release, and maintain a Solution. DevOps is part of the Agile Product Delivery competency of the Lean Enterprise.
DevOps Engineer works with developers and the IT staff to oversee the code releases. They are either developers who get interested in deployment and network operations or sysadmins (System Administrator) who have a passion for scripting and coding and move into the development side where they can improve the planning of test and deployment.
According to the Bureau of Labor Statistics (BLS), the average annual salary for Development Operations (DevOps) Engineers in 2020 was approx $120,000.
With the advent of computer technology in today's society, many different job options are available for computer science and IT students in addition to the above. The right job for you will depend on your personal skills, values, and interests. And don't judge these jobs by their rankings in this article. And another thing is that the salary package depends on different aspects so the salary range may vary.

Note 🙂
Hopefully, this article will help you to choose the right career option for you. THANK YOU & don't forget to share with your friends who need it.
FunFacts!!
In total, there are 365 tech billionaires on the 2021 Forbes billionaire list, up from 241 last year. It's the industry with the second-largest number of billionaires after finance and investments—with 371 billionaires.
Bill Gates, the founder and CEO of Microsoft Corporation (the largest software and programming company worldwide), from 1995 to 2017, held the Forbes title of the richest person in the world every year except from 2010 to 2013.