Before I say anything, just imagine that you are making huge dollars online without creating your own product or service. All you need is just a website or a blog channel or any social media platform. Sounds good, doesn't it? Yeah…I know! Then welcome to Affiliate Marketing – One of the Best Passive Income Source Nowadays. @ Affiliate Marketing – One of the Best Passive Income Source.
Affiliate Marketing is a multibillion-dollar global industry. Statistics show that by 2022, the affiliate marketing industry is expected to reach an estimated worth of $12 billion. According to Statista, affiliate marketing is a multi-billion dollar industry, and spending in the U.S. alone is expected to reach over $8 billion by the end of 2022.
Today it fuels approximately 15% to 20% of total online sales. Recently, IAMAI (Internet and Mobile Association of India) has reported that the affiliate marketing industry in India would cross the $835 million mark by the year 2025.
So, isn't this the right time for you to learn about affiliate marketing? After all, you can create a passive source of income that will pay you enough to fulfill your dreams. It will be able to make your dream come true. Then, why not today? Start now and you'll be in a prime position to take advantage of that. Let's Go.
In This Guide, You'll Learn:
What Exactly Is Affiliate Marketing?
Why Should You Start Affiliate Marketing?
How Does Affiliate Marketing Work?
Can You Really Make Money From Affiliate Marketing?
FAQs – Frequently Asked Questions About Affiliate Marketing
What Exactly Is Affiliate Marketing?
Affiliate marketing is a type of performance-based marketing in which a business rewards one or more affiliates for each visitor or customer brought by the affiliate's own marketing efforts. Affiliate marketing is the process by which an affiliate earns a commission for marketing another person's or company's products.
You've probably seen headings marked 'Affiliate Link' or 'Sponsored Post' on many of the websites you visit, or maybe you have already taken the first step and signed up to an affiliate network. In Affiliate marketing, you actually promote other products on their behalf and if there are any successful sales you get a commission of those sales. You can promote the affiliate product through your Blog, Website, YouTube Channel, or any kind of social media like Facebook Page, Instagram, etc.
It is an advertising model in which a company pays others (e.g., Bloggers, Social Media Influencers, etc) to advertise their products and services and generate sales. Affiliates place ads or market the products or services on their website, app, or blog. Commissions are paid on leads that convert to sales.
Simply put, Affiliate Marketing is actually promoting other people's products in return for a small commission for each sale. The scope of affiliate marketing is increasing immensely because of the growth of online shopping. In today's time, there are numerous online shopping platforms such as Amazon, eBay, Flipkart, Commission Junction, etc.
Why Should You Start Affiliate Marketing?
Starting a business means incurring upfront costs for products, employees, equipment, rent, and so on. This makes it risky and expensive. With affiliate marketing, all you need is a website or any kind of online platform. Even if it doesn't work out, all you've wasted is time and a little bit of money. An affiliate program does not require that you have an advertising team for ad visuals or purchase ad space.
Affiliate marketing offers a cost-effective way to promote a brand, and its products across multiple channels while not spending huge sums without results. The rise of affiliate networks makes it easy for companies to start, manage, and importantly attract new affiliates to promote a brand.
Affiliate marketing allows companies to effectively market a product with a low budget, low effort and time, and at a well-contained risk level while guaranteeing a high return on your investment, increase in brand awareness, and business growth.
When you work with affiliates, you are broadening your connections. This allows you to reach out to industry leaders and build relationships with influencers. If you are prepared to give them some time to build trust, they will repay it tenfold by giving exposure to your products and brand.
A typical salesperson only sells products from one company. As an affiliate marketer, you can promote products from many different companies and earn commissions from all of them.
Affiliate Marketing has been proven to have a much higher Return on Investment (ROI) than the majority of marketing strategies. In addition to these, there are so many reasons – Why You Should Join an Affiliate Program.
How Does Affiliate Marketing Work?
The affiliate simply searches for a product they enjoy, then promotes that product, and earns a piece of the profit from each sale they make. The merchant gives each affiliate a unique link so they can track who was responsible for a sale. It is the process by which an affiliate earns a commission for marketing another person's or company's products.
To participate in an affiliate marketing program, you'll need to take these simple steps:
Decide on an affiliate platform and then you just need to register and create a free affiliate account.
Choose the product that you want to sell.
Once this is done, you would receive an affiliation code, you just need to paste that code into your Blog, Website, YouTube Channel, or share it on Social Media, etc.
Start promoting the product and increase your sales to get better results.
You can sign up for these and promote their products and earn an enormous amount of money. With the help of affiliate marketing, you are not only earning but also helping customers to buy the right product by making a simple website.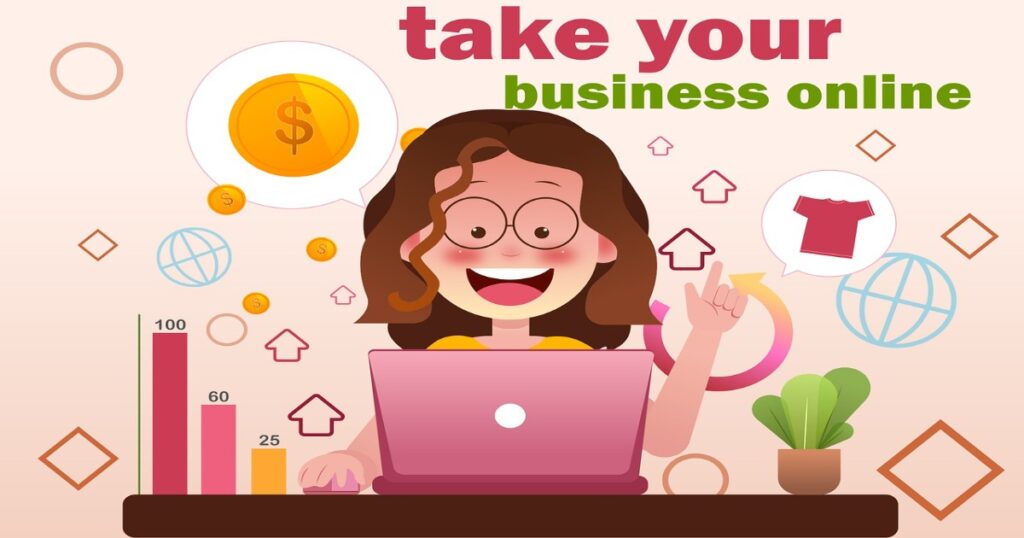 Commission rates in affiliate marketing vary dramatically, depending on the company and the offer. On the low end, you can get about 5% commissions on sales however, with some arrangements, you can usually earn up to 50% when promoting a class or event. There are also affiliate marketing programs that provide a flat rate per sale instead of a percentage.
Can You Really Make Money From Affiliate Marketing?
Affiliate marketing is only worth it if you can match the right product with your audience. While it is recommended to choose a niche that you are passionate about, paying attention to the demand for products in that niche is also important. It is a reasonable and adaptable sales model that generates multiple (and often – recurring) income streams. However, affiliate marketing is not a get-rich-quick model of revenue.
Average affiliate marketing income in India varies. It's important to remember, that many affiliates are companies and not individuals, the revenue splits. They also have a lot of money to invest in paid ads. On average – companies are earning ₹4300000/day and top individuals are earning ₹100000/day.
According to the report, the bottoms 10% of affiliate marketers earn $37,000, and the top 10% earn $71,000. Glassdoor's Affiliate Marketing Income Statistics put potential earnings even higher. Average annual earnings for affiliate marketers are $65,800, with the range between $42,000 at the low end, and $83,000 at the top end.
Like any type of self-employment or business model, affiliate marketing has both advantages and disadvantages. Making an income through affiliate marketing requires dedication and commitment over a long period of time.
FAQs – Frequently Asked Questions about Affiliate Marketing
1. What Is An Example Of Affiliate Marketing?
Some well-known Affiliate Companies are: eBay, The Home Depot, Amazon, Flipkart, vCommission, GoDaddy, HostGator Affiliate, Admitad, etc.
2. How Much Money Does A Beginner Make From Affiliate Marketing?
The average income for an affiliate marketer is $0-$100 per day. The top 10% of affiliate marketers earn over $1,000 per month. That means if you're in the top 1%, your monthly earnings could be as high as $10k or higher.
3. Who Is The Richest Affiliate Marketer In The World?
Today Pat Flynn is an extremely successful name when it comes to affiliate marketing and he is completely transparent about it. Although he has other sources of income, almost 80% of his income comes through affiliate marketing.
4. How Many Followers Do You Need To Become An Affiliate?
There is no specific ideal number of followers for affiliate marketing; however, a good number of 5,000 to 15,000 followers are enough to become an affiliate marketer. Also, your engagement rate should be at least 100 likes per post.
5. Is Affiliate Marketing Really Successful?
Though many people are successful with affiliate marketing, there can be a dark side too. As with any other business that involves making money, affiliate marketing is the target of various types of fraud, like cookie stuffing or dropping.
Successful affiliate marketing experts can make an income of more than five figures per month. When affiliates reach this elite level, they're often referred to as 'Super Affiliates'. However, only 1 to 5 percent of marketers achieve this status.
6. Which Niche Is More Profitable In Affiliate Marketing?
Health and Fitness Niche. Health and fitness are among the most lucrative niches any affiliate marketer can for. This is an all time progressing field that never slows down as people always look for enhanced and better products for health improvement, prolonged illnesses, and general wellbeing.
7. How Much Money Does Amazon Affiliate Make?
You can earn, on average, from $100 to $20,000 from the Amazon Affiliate program, depending on how many referrals you generate for Amazon. The Amazon Affiliate program operates on a commission basis, meaning you will make a percentage per sale.
Hope you enjoy this article on 'Affiliate Marketing – One of the Best Passive Income Source', which will help you to choose the right affiliate program option for you, and also help to earn more money. @ Affiliate Marketing – One of the Best Passive Income Source.
If you have any queries, please comment. THANK YOU & DON'T FORGET TO SHARE WITH YOUR FRIENDS Who Need This Informative Article.
Want to learn more?