11 Most Profitable Affiliate Marketing Niches for You: AFFILIATE MARKETING is a type of performance-based marketing in which a business rewards one or more affiliates for each visitor or customer brought by the affiliate's own marketing efforts. In Affiliate marketing, you actually promote other products on their behalf and if there are any successful sales you get a commission for those sales.
The scope of affiliate marketing is increasing immensely because of the growth of online shopping. In today's time, there are numerous online shopping platforms such as Amazon, eBay, Flipkart, Commission Junction, etc. You can promote the affiliate product through your Blog, Website, YouTube Channel, or any kind of social media like Facebook Page, Instagram, etc.
Statistics show that by 2022, the affiliate marketing industry is expected to reach an estimated worth of $12 billion. According to Statista, affiliate marketing is a multi-billion dollar industry, and spending in the U.S. alone is expected to reach over $8 billion by the end of 2022. Recently, IAMAI (Internet and Mobile Association of India) reported that the affiliate marketing industry in India would cross the $835 million mark by the year 2025.
There are already several areas within affiliate marketing that have established their popularity in the digital market. Perhaps the most important step you need to take before entering this trade is choosing a NICHE. Once you pick a niche, you can either create a micro niche off it or start a blog and regularly publish articles. In this article, we will look at some of the most profitable affiliate marketing ideas and how to keep up with the latest trends.
What Is an Affiliate Niche?
When creating or refining your affiliate website, a common recommendation is to choose a 'NICHE'. An affiliate niche is quite simply a product or service that you can offer based on your field of business. It indicates which affiliate products you'll promote to people segmented by budget, demographics, geography, or customer interests and preferences.
For example, if your business revolves around the Tech industry, then ideally, your affiliate niche would focus on Tech-related products, such as Software services, Gaming, Gadgets, Phones, and so on.
Why Should You Choose a Specific Niche for Affiliate Marketing?
There Are Quite A Few Reasons Why Choosing A Particular Niche Is A Good Idea. Deciding on a niche is important as it lets you narrow your focus and build a targeted audience. There are a couple of methods you can use in order to find what is trending and what avenue you can and should take to generate revenue.
There are also numerous additional benefits, such as: Enabling you to market more specifically to your audience. It will help to establish yourself as an 'expert' in the field of your choice. Whether it is to utilize search engines, keeping an eye on shifting trends, or something else, here are a couple of tips to help you take advantage of your niche market.
So, it is better to choose a specific niche for affiliate marketing to succeed in this field quickly and to serve your customer better.
11 Most Profitable Affiliate Marketing Niches
In this article, we'll explore some of the most profitable niches for affiliate marketing. Each of these specialties has emerging sub-categories with plenty of opportunity for growth. Here is a list of the 11 most profitable affiliate niches you can explore on your affiliate journey. Let's dive right in!
1. Lifestyle and Wellness
People want to enjoy better health and look as fit as possible. They want to live longer, healthier, more fulfilling lives. And they're spending money to do so. With the pandemic affecting the health and lifestyle of so many people, there has been an increase in the level of awareness of people when it comes to leading healthier lives.
In 2019, the global health and wellness market value was around $4.9 trillion USD and is estimated to reach nearly $7 trillion USD in 2025. The publisher projects a 4.10% compound annual growth rate (CAGR) for the global health and wellness market from 2022 to 2026, to $4.24 billion.
This category includes Diet and Nutrition, Exercise Products and Services, Skincare, Supplements, Personal Trainers, and More. Whether it is fitness or better dietary choices, people are more and more interested in improving the quality of their lives.
There are many quality products available in the market that can help people improve their health, so it will be easy to sell health products to those who are concerned about their health. However, newcomers should focus on fitness, bodybuilding, weight loss, beauty, and wellness due to the high competition.
2. Technology and Gaming
Technology is a lucrative affiliate marketing niche because all parts of our lives have gone digital. It simplifies life and work, delivers entertainment, and helps us share our lives and opinions more easily. In the US, technology has led 81% of advertisers and 84% of publishers to turn to affiliate marketing.
While there are many different niches in technology for affiliate marketing, gaming is one of the most lucrative of them all. A gaming affiliate forms partnerships with gaming companies to promote their products and services. To make additional income, many gamers, streamers, and content creators market games, accessories, hardware and software, apparel, and furniture as affiliate marketers. For example, some gaming networks pay a commission rate of up to 60% for each sale alone.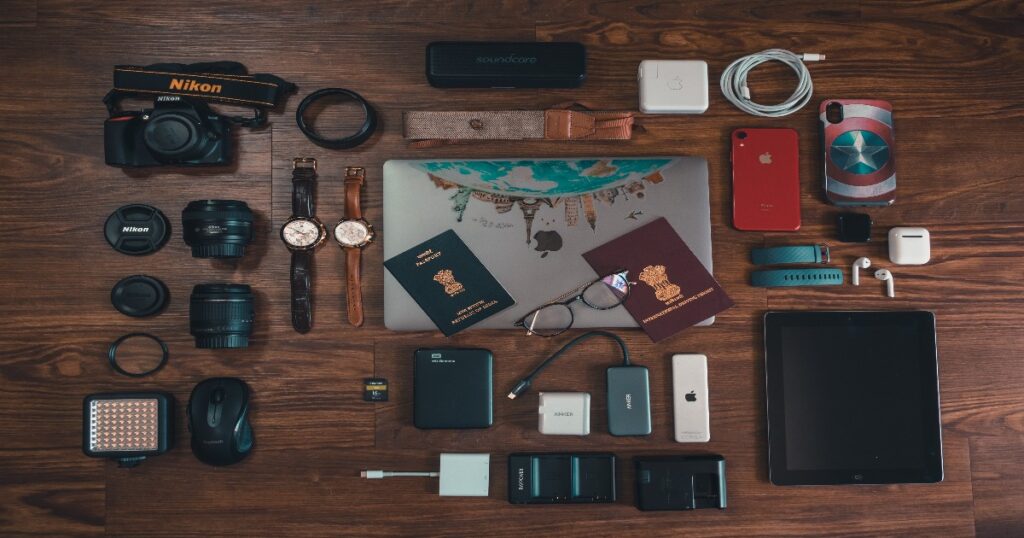 Products related to this affiliate marketing niche include Digital Streaming, Digital Downloads, Video Games, Gaming Accessories, Merchandise, Business Software, Mobile Technologies, Etc.
3. Software and Mobile Utilities
Software is used in almost every profession. Software-as-a-Service (SaaS), traditional software sales, and marketing pros share their suggestions for how you can improve your chances of making an online sale. People are always looking for the next best software to keep their businesses running efficiently, so selling good software as an affiliate is very profitable. Software–whether sold as a service (SaaS) or via CD or DVD–is a multibillion-dollar business, with new vendors and solutions popping up all the time. These products work on any device, whether a smartphone, desktop/laptop, or an iOS or Android device.
This evergreen affiliate niche includes antivirus software products. Antivirus Software is one of affiliate marketing's oldest and most successful verticals. Antimalware apps are in high demand throughout the year, regardless of the season. It appears to be the first step for all affiliate marketers who want to make a lot of money. When people work, shop, and entertain themselves from home during a pandemic, this vertical becomes highly profitable.
4. Beauty and Cosmetics
When it comes to talking about the most profitable niches, the beauty sphere is without a doubt always going to be a top contender. The usual social media platforms such as Instagram and Tik-Tok are full of female micro-influencers who create content for beauty and personal care. The beauty niche is highly competitive because it includes video bloggers and influencers, who often compete with website-based affiliates.
A cosmetic is any substance used to clean, improve or change the complexion, skin, hair, nails, or teeth. Cosmetics include beauty preparations (like: make-up, perfume, skin cream, nail polish) and grooming aids (soap, shampoo, shaving cream, deodorant).
The global cosmetics market size was valued at $380.2 billion in 2019 and is projected to reach $463.5 billion by 2027, registering a CAGR of 5.3% from 2021 to 2027. However, the overall beauty industry is growing: projected to rise to $716 billion by 2025 and $784.6 billion by 2027, with a 4.75% CAGR.
5. Personal Finance
As you may have noticed, the pandemic brought in a new wave of business opportunities. People want to be more aware of how to handle their finances and are becoming interested in learning about various personal financial strategies and tools available to them. Whether it is food, gaming, health, or personal finances – people are investing their money into creating merchandise or trading stocks and cryptocurrencies. Nowadays, millions of people use credit cards, bank accounts, borrow money, invest, or trade stocks and Forex.
The financial vertical is so vast that you probably use some of these products. It can be very easy to turn this niche into an affiliate marketing opportunity, with so many personal finance apps and products flooding the Indian market.
People want more options on how to access, grow, and share their money. This niche includes e-invoicing services, investments, cryptocurrencies, NFTs, banking innovations, peer-to-peer (P2P) payments, data security and services, and other such services.
The global financial services market will grow 9.9%, from $20.4 trillion in 2020 to over $28.5 trillion by 2025. The rising popularity of cryptocurrencies and blockchain technology is another reason to promote a financial vertical.
6. Pet care
One category of products that always remains in high demand is pet care. It is a relatively straightforward and profitable affiliate marketing niche. While most people own fish, dogs, or cats, there are other unusual pets such as horses, lizards, turtles, and even chickens, each with their own set of opportunities.
In this evergreen niche, consumers are more likely to trust products (pet food, toys, etc.) promoted by affiliates who own pets themselves, as consumers trust affiliates who are also pet owners. Not only products, but the increase in the number of services that cater to the needs of pets has allowed content creators to use the opportunity and earn through various affiliate programs.
In 2021, the total expenditures for the pet industry in the United States were anticipated to be around $100 billion, and consumer preference for shopping for pet products online is predicted to grow by 9%. This industry includes specialty pet foods, therapy pets, grooming products, pet clothing, service dogs, and so on. So it's safe to say that pets are a profitable niche.
7. Fashion
We are all influenced by fashion in some sort of way. And the truth is: the fashion industry is always going to dominate. More than 80% of the world's brands have affiliate programs, and nearly 25% of all affiliate programs operate in the fashion industry, making fashion a lucrative affiliate marketing niche. Covering hot topics in the fashion industry can bring you a lot of Search Engine traffic.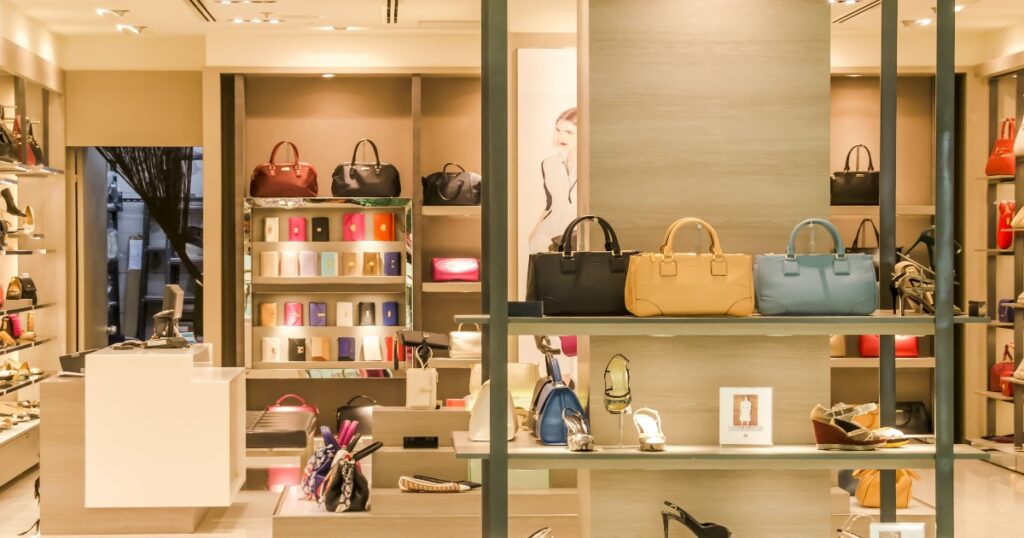 With the growth of e-commerce, affiliate marketing is in great demand, and you need fashion affiliate programs to tap into the market to attract traffic. However, the selection of affiliate product ideas is enormous, most of which get a high search volume in SERPs. Covering popular topics in this niche can help you tap into a multi-billion dollar industry.
8. Fitness Accessories
The global health and fitness club market is projected to witness a CAGR of 7.21% during the forecast period 2022-2027. The fitness industry, particularly brick-and-mortar gyms, was among the hardest hit during the COVID-19 outbreak. Work from home caused new fitness trends, which allowed this lucrative affiliate marketing niche to grow, providing people with a chance to utilize videos in this niche to their advantage.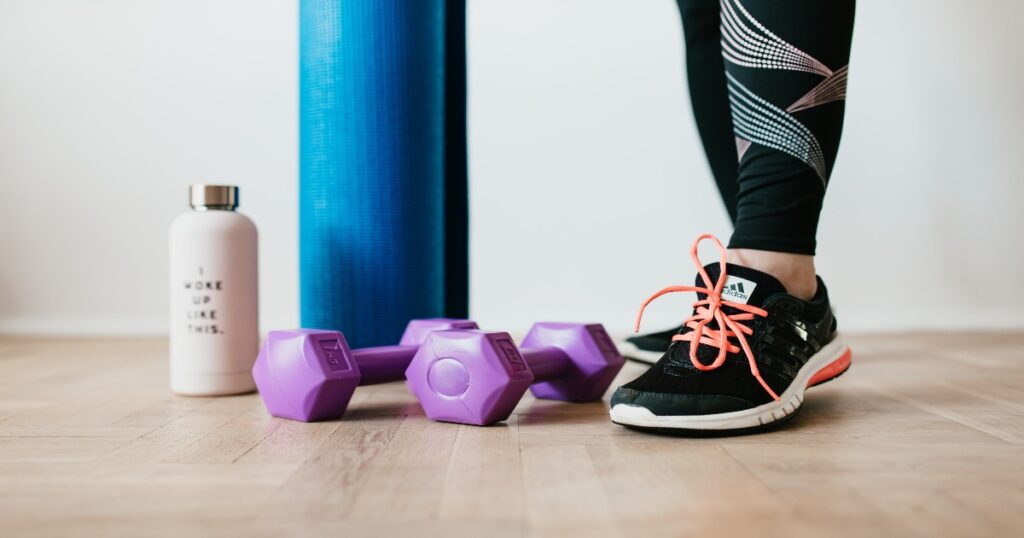 The top three trends from ACSM's Worldwide Survey of Fitness Trends for 2022 include: Wearable Technology Devices like fitness trackers, smartwatches, and heart rate monitors that count steps and track heart rate, sitting, and sleep time, calories, blood pressure, and respiratory rate.
Even within the fitness niche, there is a wide range of niches! For example: weight loss accessories, bodybuilding, capoeira, fat burn equipment, running, and that's just a few of a seemingly limitless list!
9. Educational Courses
Education, in general, has been impacted heavily by the pandemic. Students and teachers have both been forced to go to school from home. And that's why the demand for online education has never been higher than it is now. This statistic describes the market value of the online education market across India in 2016, with a forecast for 2021. The online education market was projected to reach about two billion U.S. dollars, an increase from 250 million dollars in 2016 at a growth rate of about 52 percent.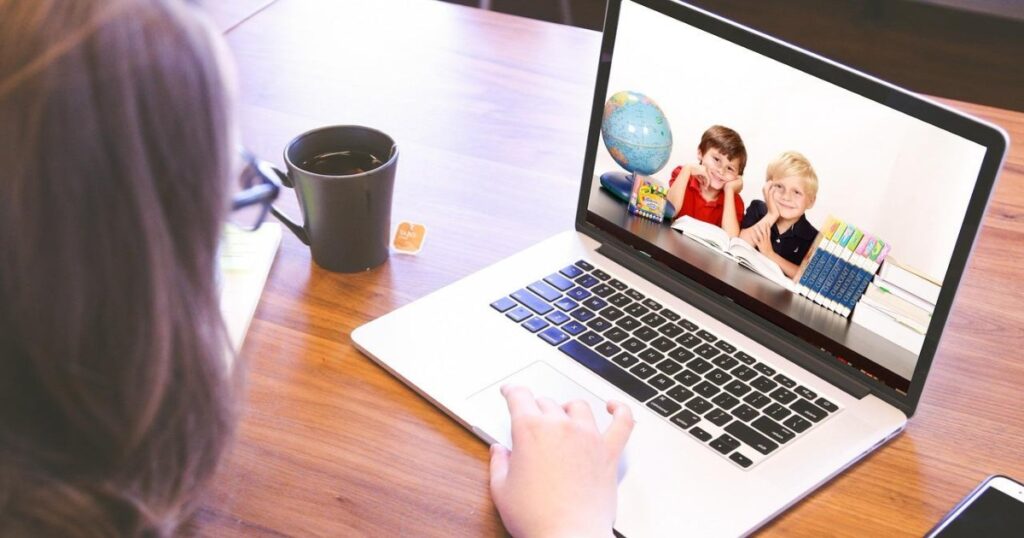 As years go by, online education is increasingly gaining popularity. Today, more and more people willingly and actively approach the internet to create courses and make money. The affiliate program allows affiliate partners to promote educational material such as books, Online Courses, catering to the online teaching aspect of the market. Creating and selling online courses is a lucrative business trend that has seen a steady rise over the past few years. You can find online courses to suit your preferences and interests, in any language and at various difficulty levels.
10. Hosting Services
A web hosting service is a type of Internet service that hosts websites for clients, i.e. it offers the facilities required for them to create and maintain a site and makes it accessible on the World Wide Web. A web hosting affiliate program is a revenue-sharing program where affiliates get rewarded for referring new customers to web hosting companies.
Reseller Hosting is one of the most lucrative businesses that lets you earn a passive or even a full-blown income by selling web hosting plans to your customers at a competitive rate. Reseller Hosting is a profitable business venture and the reason is quite simple — you don't need a lot to run it. With minimal setup costs and moderate technical knowledge, you can start your own hosting business and earn a recurring income.
11. Outdoor Travel
According to Statista research, the travel industry shows a trend in the annual growth rate. The situation remained the same over the last couple of years, with a yearly growth rate of approximately 5%. However, in 2020 the market plummeted by more than 50% because of the COVID-19 pandemic and the leisure travel ban. Despite the pandemic, numerous influencers have been traveling regularly.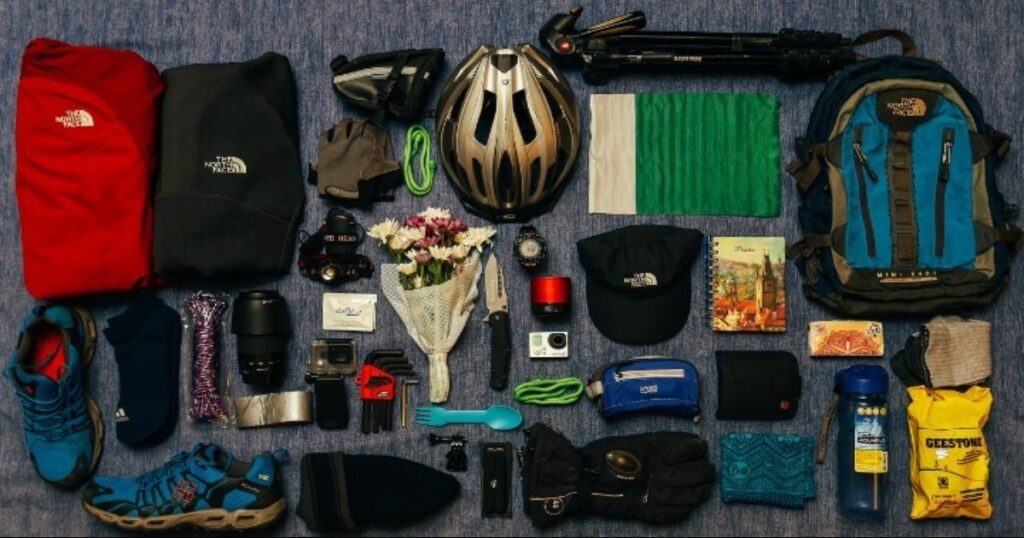 Travel covers many potential niches and sub-niches, from hotels and flights to city tours, luggage, insurance, accessories, cultural merchandise, and even clothing. Here's something to think about: approximately 26 million people embark on a cruise each year. Those same people will spend around $3,600 per person on vacation on the high seas, adding up to an industry worth around US$125 billion. In the past, only the wealthy could afford to go on cruises, but that is no longer the case.
Hope you enjoy this article on '11 Most Profitable Affiliates to earn more money', which will help you to choose the right Affiliate Marketing option for you, and also help to build a strong community, and make more money.
If you have any queries, please comment. THANK YOU & DON'T FORGET Marketing Niches for You', which will help you to choose the right Affiliate Marketing Niche for you, and also help TO SHARE WITH YOUR FRIENDS Who Need This Informative Article.
Recommended Topics!