13 Best Digital Marketing Strategies to Boost Your Money: Today, Digital Marketing is one of the most important strategic initiatives for businesses. It is a successful way to achieve meaningful results in business. Digital marketing, also known as online marketing, refers to advertising delivered through digital channels to promote brands and connect potential customers using the internet and other forms of digital communication such as: Search Engines, Websites/Blogs, Social Media, Email, Mobile Applications, Text Messaging, Web-Based Advertising, etc. Its development during the 1990s and 2000s changed the way brands and businesses use technology for marketing.
Many people turn to the internet for information on businesses and products as consumers like to be educated about their purchases. If you want to boost traffic, attract a greater number of clients, grow brand awareness, and engage the teams, or audience, it is essential to understand each type of Digital Marketing.
Nowadays, consumers rely heavily on digital means to research products. According to HubSpot Research, 77% of customers research a brand or product online before engaging with it. Meanwhile, 51% of consumers say they use Google to research products before buying. The Global Digital Marketing market was valued at around $290 to $310 billion in 2019. The digital marketing industry report forecasted the industry to grow at a CAGR of 12.8%, reaching around $330 to $340 billion in 2020.
Modern marketing relies on technology to analyze the comprehensive performance of a marketing campaign, and help guide future strategies and decision-making.  Using different digital marketing strategies to promote your business and products digitally will help you reach your audience through the channels that they are already engaging with.
In this guide, we will help you understand the most important things about digital marketing and the most popular digital marketing strategies that big companies use. So let's get started without wasting time.
1. Search Engine Optimization (SEO)
Search Engine Optimization (SEO) is the process of improving the quality and quantity of website traffic to a website or a web page from search engines. SEO targets unpaid traffic (known as 'natural' or 'organic' results) rather than direct traffic or paid traffic.
Today, the most important elements to consider when optimizing a web page include: Quality of content, Level of user engagement, Mobile-friendliness, Number and quality of inbound links, and Backlinking.
Organic online traffic earned through SEO has an enormous influence on search rankings and, by extension, organic site traffic. By using keywords and phrases, you can use SEO to massively increase visibility and begin a lasting customer relationship.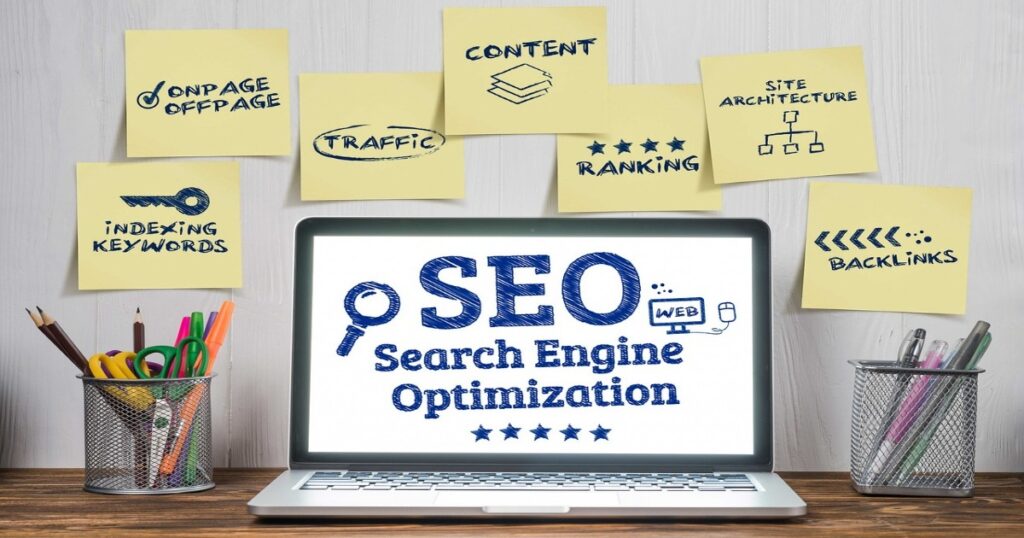 There are a number of ways to approach SEO in order to generate qualified traffic to your website. These include:
On-Page SEO: On-page SEO, also sometimes referred to as on-site SEO, refers to the practice of optimizing web pages to improve a website's search engine rankings and earn organic traffic. It is the process of optimizing the content on your website. This can include your body copy, keywords, headers, Meta titles, Meta descriptions, images, and more. On-page refers to both the content and HTML source code of a page that can be optimized
Off-Page SEO: Off-page SEO, also sometimes referred to as off-site SEO, refers to actions taken outside of your own website to impact your rankings within search engine results pages (SERPs).
Off-page SEO is tremendously valuable because it tells search engines that your website is important to others on the web. Most off-page SEO work is focused on link building. Every link that you receive acts as an endorsement from another source that your website is authentic. Along with on-page SEO, these include several of the factors of basic SEO that help a site to rank.
Technical SEO: Technical SEO refers to the actions performed to help search engines crawl your website, enhance user experience, and index your site more effectively to improve organic rankings.
Technical SEO is important because it essentially ensures that your website is easy to navigate and is free of any technical issues that prevent it from being understood and ranked by search engines. You should implement technical SEO to attract organic traffic and turn that traffic into customers. As search engines and their algorithms become more complex, these requirements change which means that this type of SEO is always evolving over time.
SEO is worthwhile if you have the right strategy in place and work with a partner that knows how to get results. About 93% of online experiences begin with a search engine, and the close rate of SEO leads is much higher than that of traditional marketing. So, SEO provides an impressive return on investment (ROI).
2. Search Engine Marketing (SEM)
Search Engine Marketing (SEM) is a form of Internet/Digital marketing that involves the promotion of websites or blog articles by increasing their visibility on search engine results pages (SERPs) primarily through paid advertising.
The two most popular SEM services are Bing Ads and Google Ads. These paid ads fit seamlessly on the top of search engine results pages, giving instant visibility.
Many websites and business owners choose to begin with SEO since it is often more cost-effective than other marketing tactics. Statistically speaking, 41% of marketers worldwide say they get the highest ROI from SEO. By 2019, organic search engine results were generating 65% of website traffic.
3. Content Marketing
Content Marketing is a marketing strategy used to attract, engage, and retain an audience by creating and sharing relevant articles, videos, podcasts, and other media. The goal of content marketing is to reach potential customers through the use of content. The tools of content marketing include Blogs, eBooks, Online Courses, Infographics, Podcasts, and Webinars.
This approach establishes expertise, promotes brand awareness, and keeps your business top of mind when it's time to buy what you sell. This strategy is often used by businesses in order to achieve the following goals: attract attention and generate leads, expand their customer base, generate or increase online sales, increase brand awareness or credibility, and engage an online community of users.
Content marketing has the highest ROI of any digital marketing strategy. In general, it costs 62 percent less than traditional advertising and generates three times the leads. 74% of companies found that content marketing increased lead generation, both in quality and quantity (Curata, 2017). Businesses with a content marketing strategy achieved 27.1% higher win rates and 18.1% higher quota attainment than those without a content strategy (CSO Insights, 2019).
4. Social Media Marketing
Social Media Marketing (SMM) is a form of internet marketing that uses social media apps as a marketing tool. These social media platforms enable brands to connect with their audience to: build a brand, increase sales, increase brand awareness, build a community of followers to share and engage with content, drive traffic to a website, and promote the sale of products or services, etc.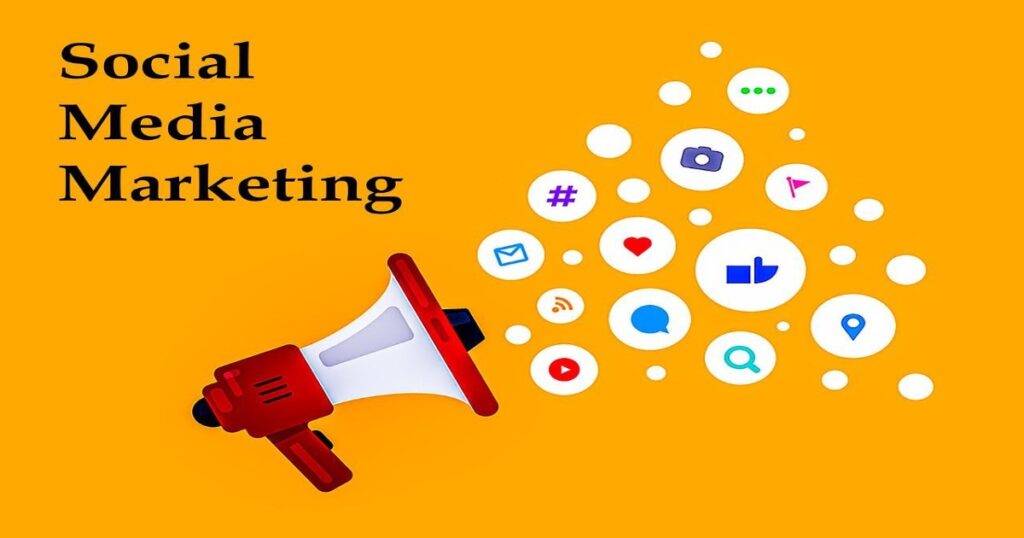 Nowadays everyone uses social media extensively, so your business must be active on several different platforms. However, the key to effective social media marketing goes far beyond simply having a few social media accounts. The most popular platforms for social media marketing are Facebook, Twitter, and Instagram, with LinkedIn and YouTube not far behind.
Social Media contests, with the right price, have proven to be one of the most effective ways to gain followers, engage fans and increase email marketing lists. In fact, according to Giveaway Promotion, Social Media Contests produce 7 times more clicks than Google, Facebook, and Instagram Ads.
5. Affiliate Marketing
AFFILIATE MARKETING is a type of performance-based marketing in which a business rewards one or more affiliates for each visitor or customer brought by the affiliate's own marketing efforts. Affiliate marketing is the process by which an affiliate earns a commission for marketing another person's or company's products.
You've probably seen headings marked 'Affiliate Link' or 'Sponsored Post' on many of the websites you visit, or maybe you have already taken the first step and signed up to an affiliate network. In Affiliate marketing, you actually promote other products on their behalf and if there are any successful sales you get a commission for those sales. You can promote the affiliate product through your Blog, Website, YouTube Channel, or any kind of social media like Facebook Page, Instagram, etc.
Simply put, Affiliate Marketing is actually promoting other people's products in return for a small commission for each sale. The scope of affiliate marketing is increasing immensely because of the growth of online shopping. In today's time, there are numerous online shopping platforms such as Amazon, eBay, Flipkart, Commission Junction, etc.
In the US, affiliate marketing spending is expected to reach $8.2 billion by 2022, compared to $5.4 billion in 2017. Plus, 84% of publishers use affiliate marketing.
6. Email Marketing
Email marketing is a form of marketing that can make the customers on your email list aware of new products, discounts, and other services. Offering individual customers special birthday deals on merchandise or services is one way to do this. A restaurant, for instance, might send an email to customers on their birthdays offering 50% off an entree. It can also be a softer sell to educate your audience on the value of your brand or keep them engaged between purchases.
Email marketing allows you to target particular groups of customers or even specific individuals. In its broadest sense, every email sent to a potential or current customer could be considered email marketing. It involves using email to send advertisements, request business, or solicit sales or donations.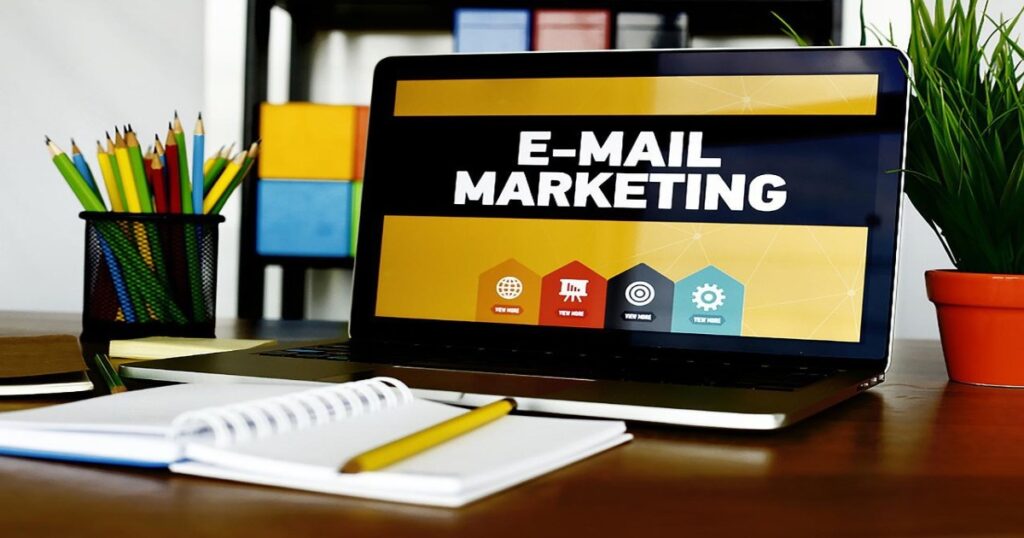 After more than two decades, email is still the quickest and most direct way to reach customers with critical information. This type of marketing allows companies to get in touch with potential customers and anyone interested in their brands. It is a proven, effective technique all on its own: 89% of surveyed professionals named it as their most effective lead generator.
Email marketing is more popular than ever. Even if you're a marketer for a small or developing business, you should learn how email can help you. Research shows us that email is still the best channel to reach people on, ahead of other channels, even with the increase in popularity of social media and other messaging platforms. Email users are anticipated to continue growing.
7. Pay Per Click (PPC)
PPC or Pay-Per-Click is a type of digital marketing that involves advertisers paying a fee each time one of their ads is clicked. It is an online advertising model in which an advertiser pays a publisher every time an advertisement link is 'clicked' on. Alternatively, PPC is known as the cost-per-click (CPC) model.
Simply, you only pay for advertising if your ad is actually clicked on. It's essentially a method of 'buying' visits to your site, in addition to driving website visits organically.
It typically refers to the sponsored result on the top or side of a search engine results page (SERP). When a spot is available on a search engine results page, the engine fills the spot with what is essentially an instant auction. An algorithm prioritizes each available ad based on a number of factors, including: Ad quality, Keyword relevance, Landing page quality, and the Bid amount. These ads charge you for every click and can be tailored to appear when certain search terms are entered.
One of the most common types of PPC is Google Ads, which allows you to pay for top slots on Google's search engine results pages at a price 'per click' of the links you place. Marketers can also set up PPC campaigns on Google, Bing, LinkedIn, Twitter, Pinterest, or Facebook and show their ads to people searching for terms related to the products or services.
Pay Per Clicks or PPC ads are usually worth it because the visit generated brings in more than what the click is worth and the searcher is committed to buying. PPC ads are a great tool to grow a customer base because they are focused.
8. Native Advertising
Native Advertising, also called Sponsored Content, is a type of advertising that matches the form and function of the platform upon which it appears. It is the concept of creating ads that are so cohesive with the page content, assimilated into the design, and consistent with the platform behavior that the viewer feels the ad belongs there.
In many cases, it functions like an advertorial and manifests as a video, article, or editorial. The word native refers to this coherence of the content with the other media that appear on the platform. A typical native advertising format you see often is sponsored posts on news websites. Promoted search results and sponsored social media posts are popular examples of native ads.
Native advertising is a traditional method of earning money for website owners, advertisers, and publishers. It has been shown to be an effective approach to marketing, especially when you're trying to overcome banner blindness and ad blocking.
Nevertheless, it is still the best way to keep the audience engaged with your website. It can easily be molded into different content formats and placements to create a seamless ad experience.
9. Inbound Marketing
Inbound marketing is a strategic approach to creating valuable content that aligns with the needs of your target audiences and inspires long-term customer relationships. It is the process of helping potential customers find your company. This frequently happens before the customer is ready to purchase.
These inbound marketing examples include: Web design, Self-service tools, Email campaigns, Conversational marketing tools, and so on. It Can Generate More Traffic & Leads because it is easier to track and gain insights into inbound marketing. Businesses can easily find out which content is working for them and increase efforts accordingly.
According to The Growth Company, inbound marketing generates 54 percent more leads than traditional marketing tactics. Further, leads generated from inbound marketing strategies cost 61 percent less on average than outbound leads, according to Impact.
10. Marketing Automation
Marketing Automation is the practice of using software to automate mundane, repetitive marketing tasks. It uses software to automate monotonous marketing work. Marketing departments can automate repetitive tasks such as email marketing, social media posting, and even ad campaigns. It not only helps to increase efficiency but also provides a more personalized experience for its customers.
Businesses leverage automation to find leads, make sales, and nurture customer relationships. Before marketing automation, when a business needed new sales leads, they advertised in the press, TV, and radio.
The best marketing teams use marketing automation to make their campaigns more accurate and empower their sales team with better leads and achieve greater ROI. It helps businesses of every size. It nurtures leads; helps acquire customers, cross-sells and upsells, and many other aspects of digital marketing and selling. Marketing automation makes for more effective marketing, letting marketing teams do more with less.
11. Sponsored Content Marketing
Sponsored Content is a type of promotional media that's paid for by an advertiser, but created and shared by another brand, influencer, or publisher. With sponsored content, you as a brand pay another company or entity to create and promote content that discusses your brand or service in some way.
The content can appear as Articles, Infographics, and Social Media Content, such as YouTube videos and social media posts. Brands will sponsor influencers or other companies to post about their products. This type of content is most engaging when you sponsor a company or influencer who targets your core audience and already discusses topics that align with your brand.
One popular type of sponsored content is Influencer Marketing. With this type of sponsored content, a brand sponsors an influencer in its industry to publish posts or videos related to the company on social media.
An advertisement and a sponsorship are often discussed as the same thing. However, sponsorship is typically regarded as a stronger and deeper relationship than a simple advertising exchange of value.
12. Online PR Marketing
Online Public Relations (E-PR, Digital PR) refers to the use of the internet to communicate with both potential and current customers in the public realm. It is a link-building tactic that involves creating a story or piece of creative content, and distributing it to target media to secure coverage that includes backlinks to a client's website, thereby improving SEO and overall search rankings on Google.
It is the practice of securing earned online coverage with Digital Publications, Blogs, Articles, and other Content-Based Websites. In many ways, it's similar to traditional PR, but it offers the opportunity to reach a much broader audience that can't be reached with only offline methods. Examples of Online PR include: Guest Posts, Giveaways, Quotes in Articles, Online Profiles, Social Media Shares, Resource Pages, etc.
Online PR is important because it introduces a company to new target audiences. These introductions take place on search engine results pages and within editorial article placements on popular sites. It is also effective in boosting a company's website traffic.
13. Instant Messaging Marketing
Instant Messaging Systems allow businesses to reach out to colleagues, reports, and bosses at any time. By using instant messaging apps, you are able to share content with only one person or a small group of people.
Instant messaging apps offer ample scope for exploration from a digital marketing point of view.  Examples of major Instant messaging services are Google Talk, Facebook Messenger, WhatsApp, Snapchat, Skype, etc.  Most of these apps allow the formation of different segments (groups) within the app. They are probably the most valuable customers you really need during a marketing campaign.
Hope you enjoy this article on '13 Best Digital Marketing Strategies to Boost Your Money', which will help you to choose the right digital marketing option for you, and also help to build a strong community, and make more money.
If you have any queries, please let me know in the comment box, we will try to answer your question as soon as possible. THANK YOU & DON'T FORGET TO SHARE WITH YOUR FRIENDS Who Need This Informative Article.
TOP Articles for YOU!