How to Become a Successful Hacker in Easy Steps: The term 'HACKER' probably appeared in your news feed most of the time last year, for most of the prominent attacks and it's likely to pop up a lot more. The digital world is extremely vulnerable and since the COVID pandemic cyber threats have increased. There has been a 300% increase in reported cybercrimes.
There is so much potential within the field of hacking. Though, the steps that need to be taken to become a hacker are not very easy. But, you can keep on learning forever and never get bored or do the same thing over and over while earning some nice rewards.
A career in Ethical Hacking can be very rewarding and profitable, as hackers are usually paid a lot of money. However, before you can become an ethical hacker, you must have the necessary experience, knowledge, and skills in networking and programming, and a continuous learning mindset.
This article will give you a few of the most important steps essential to being a hacker. Therefore having a positive attitude toward learning is essential in the journey of learning to become a hacker. So How Do You Become A Successful Hacker? Where Should You Start? What Steps Do You Need To Take And What Should You Avoid? So, in this article, we will focus on the skills and attitudes that are required to become a hacker.
Is Hacking a Good Career Option for Students?
Ethical Hacking is a demanding career option. As with other computer and network security roles, Ethical Hackers are in high demand, and this demand is only increasing as the severity and cost of cyber attacks continue to surge. It is a great career option if you are looking for a rewarding and ever-changing work environment. Even though only 32% of people work in the ethical hacking industry. The need for new staff is on the rise.
There is no shortage of ethical hacking jobs in this digital world. As you might expect, organizations that desperately need skilled and certified ethical hackers are willing to pay a premium. As per the 2019-2020 Official Annual Cyber security jobs report, the demand for information security personnel will lead to an estimated 3.5 million unfilled jobs being created globally by 2021. Compared to last year, the number of ethical hackers is predicted to rise by 20% by the end of 2022.
Become a Successful Hacker in Easy Steps
A hacker is a person skilled in information and computer technology who uses their technical knowledge to achieve a goal or overcome an obstacle, within a computerized system by non-standard means. They use computer programming or technical skills to overcome a challenge or problem. Hackers can be classified into different categories such as White Hat, Black Hat, and Grey Hat, based on their intent of hacking a system.
Remember there is no shortcut, everything takes time. Below are some steps that might help you to become a Good Hacker.
1. Learn Programming Languages
Ethical hackers use different programming languages while trying to figure out security holes. Programming skills are essential to becoming an effective hacker. Hacking involves breaking protocols and exploiting a network; thus, being a hacker requires you to understand the languages of the software that you are focusing on. There may be different layers that make up a complete software system, so a hacker might have to employ more than one language to thoroughly expose weaknesses in the different layers.
When you are trying to become a successful hacker, it is very important to learn more than one computer programming language; such as C, C++, Java, Perl, PHP, and Python. It will also help to know about markup languages like XML, HTML, and data formats such as JSON, Protobuf, and others which are common ways to transfer data between client and server. Having zero coding knowledge will limit your opportunities in the future. So, programming skills are essential to becoming a good hacker.
2. Learn LINUX/UNIX OS
LINUX/UNIX is an open-source operating system that provides better security to computer systems. Almost all of the best-operating systems for hacking are based on LINUX.  As a hacker, there is no skipping LINUX because it is one of the most used OS for hacking and provides ample tools for hackers. It is the most popular choice for hackers due to its flexibility, open-source platform, portability, command line interface, and compatibility with popular hacking tools.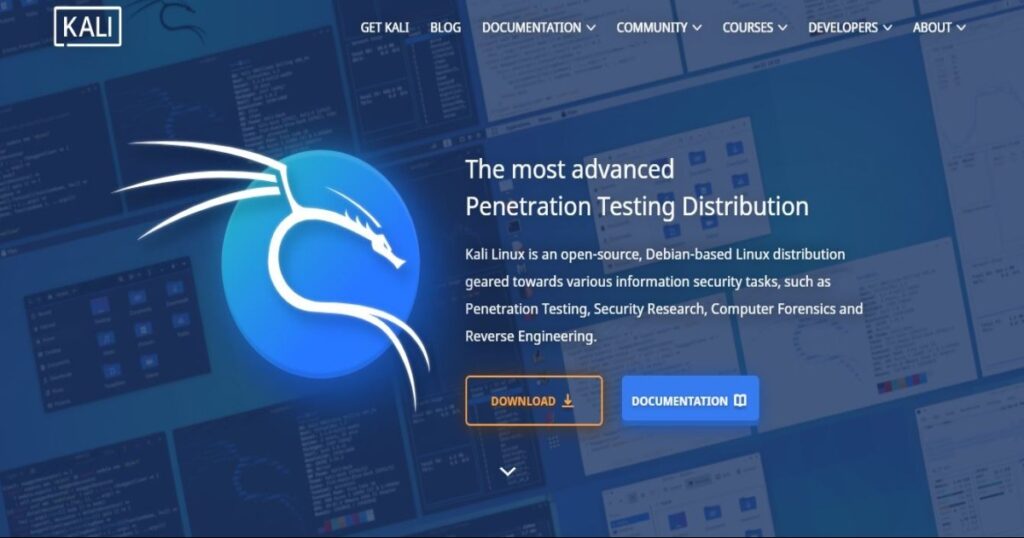 Mastering this enables students to become better professional hackers, whether they are freelancers or working in an organization. Almost all professional hackers use UNIX/LINUX systems. Some of the common Linux distributions are, Red Hat Linux, Kali Linux, Ubuntu, BackTrack, etc. KALI LINUX is one of the most used Linux systems and is specially customized for hacking.
3. Learn Networking Fundamentals
Another important and essential step to becoming a hacker is to be good at networking concepts and understanding how the networks are created. Networks are one of the most fundamental skill sets necessary to become a master hacker. The computer network is nothing but the interconnection of multiple devices, generally termed as Hosts connected using multiple paths to send/receive data or media.
You should have knowledge of various networks, and protocols since it is beneficial in exploiting vulnerabilities. Having a clear understanding of TCP/IP and UDP protocol is a must to be able to exploit the vulnerabilities on the World Wide Web. Networking skills are very important in the field of hacking. If a hacker has access to the victim's network then he/she can do anything thing with the victim's computer.
4. Learn Cryptography
As an expert hacker, you need to understand and master the art of cryptography since encryption and decryption also form an important part of hacking. Cryptography is used to provide confidentiality, integrity, authenticity, and non-repudiation. It is one of the most important tools for building secure systems. The technology of cryptography and encryption is very important for the internet and networking.
Cryptography is the science of protecting secrets. Through the proper use of cryptography, one can ensure the confidentiality of data, protect data from unauthorized modification, and authenticate the source of data. As a result, it's designed to make it impossible for an unauthorized party (unethical hacker) to gain access to the protected data.
5. Explore Vulnerabilities
Vulnerabilities are flaws in a computer system that weakens the overall security of the device/system. Vulnerabilities can be weaknesses in either the hardware itself or the software that runs on the hardware.
Find such loopholes by scanning the system, network, etc. Try to write your own vulnerabilities and exploit the system to become a good hacker.
6. Practice and Experiment a Lot
Although there are plenty of courses available for those looking to take a traditional route to become a professional Hacker and plenty of certifications to take for those who want them, hacking can be a much more self-contained learning experience.
After learning some concepts, sit back and nail them. Keep practicing them in various environments and various scenarios. This is an important step for setting yourself up as an expert hacker. Setup a laboratory on your own to experiment with the learning on the practical applications. Use these labs to test various tools, attacks, and much more.
7. Use Hacking Tools
Hacking tools are programs that generally crack or break computer and network security measures. Hacking tools have different capabilities depending on the systems they have been designed to penetrate. If you are a complete beginner to ethical hacking, it might be best to first learn Nmap with the 'command line' first, before you start using the GUI.
8. Participate in Hacking Challenges
Regular participation in hacking challenges can help you learn more and sharpen your knowledge, and also boost your experience. The most common hacking challenge includes breaching the security system of the software and taking control of the third-party computer systems.
9. Join Formal Hacking Communities
The key to success in a hacking career is continuous learning. The most important thing for a hacker is to make a community or join forums that will help you to join discussions with other hackers in the world. It can help many beginners to find their foothold when they begin their career in hacking. This will help in the exchange and sharing of knowledge and work as a team. You can join various communities on various platforms such as Facebook, Telegram, Discord, and more.
Salary of an Ethical Hacker
The salary of an ethical hacker in India ranges from INR 1.77 lakh per annum and goes up to INR 40 lakh per annum. The median or average salary for an ethical hacker in the United States is between $67,209 and $103,583, according to various salary aggregate websites.
/*** In addition, how much you earn will depend on several factors, including your level of experience, education, industry, company, location, and whether you have relevant certifications. ***/
Thus, these are simple steps that can make you a Good Hacker. The steps might vary from individual to individual but the result needs to remain the same!
Hope you enjoy this article on 'How to Become a Successful Hacker in Easy Steps', which will help you to choose the right career option for you, and also help to build a strong community and make more money. Let me know below in the comments what else you can add to this learning curve and this list helps you to clear your thoughts on how to learn Hacking.
If you have any queries, please let me know in the comment box, we will try to answer your question as soon as possible. THANK YOU & DON'T FORGET TO SHARE WITH YOUR FRIENDS Who Need This Informative Article.
Read more…