Top 10 Most Famous Ethical Hackers in India: The term 'HACKER' probably appeared in your news feed most of the time last year, for most of the prominent attacks and it's likely to pop up a lot more. Computers and the Internet have changed the work environment of the world beyond imagination.
Computer hacking is the act of identifying and exploiting the system and network vulnerabilities in order to obtain unauthorized access to those systems. A hacker is a person who breaks into a computer system. The reasons for hacking can be many: installing malware, stealing or destroying important or sensitive data, disrupting service, and more.
In the case of computers occupying a large part of our lives, all our data has been transferred to computers and the virtual world. Although such changes reduce physical presence, they also increase the chances of data theft. Hacking can also be done for Ethical Reasons, such as trying to find software vulnerabilities, so they can be fixed.
When we hear the word 'HACKING' the first thought that comes to mind is that it is something illegal. But Ethical or White Hat Hackers make good use of their hacking skills such as finding security bugs and fixing them. So, today we are going to talk about the Top 10 Most Famous Ethical Hackers in India. LET'S GO.
10. Falgun Rathod
Falgun Rathod is a well-known Cyber Security Speaker, Ethical Hacker, Social Engineer, and Entrepreneur from India. He owns membership in many open-source security communities. Rathod is the founder of Cyber Octet, a cyber-security company that has proudly served over 150 clients and has taught 50,000+ students the concept of cyber security and ethical hacking. He is also the founder and mentor at BugsXploration – India's Biggest Bug Bounty Challenge. Falgun is one of the country's pioneers in Information Security & Cyber Crime Consultant.
Falgun has solved a number of complex cyber crime cases and has also played an instrumental role in creating awareness about information security and cyber crimes. He has created awareness about cyber security among the people of India.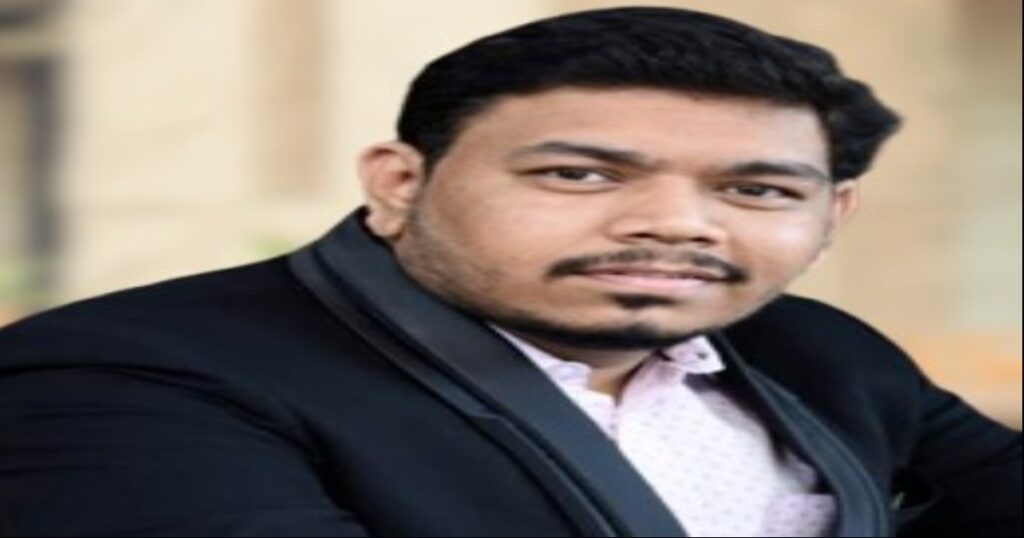 Falgun Rathod is well known for hacking into the Ahmedabad Municipal Corporation, Asia's largest and most secure e-government website.
He also spoke at India's oldest and biggest cyber security conference Clubhack in 2012. For his excellent hacking skills, Rathod has been invited to join the ICTTF (International Cyber Threat Task Force) and the CSFI (Cyber Security Forum Initiative). India Today and Silicon India have included him in the list of top ten Indian ethical hackers of India.
9. Aseem Jakhar
Aseem Jakhar is a very renowned Open Security Researcher and OSI (Open Source India) Speaker. He is a very familiar name in the world of hacking and security and he is the founder of NULL, which is an open security community, registered not-for-profit organization. It is the largest security community in India. The nullcon conference is a unique platform for security companies/evangelists to showcase their research and technology. The main purpose of Null Community is to make people aware of cyber vulnerabilities and advance security.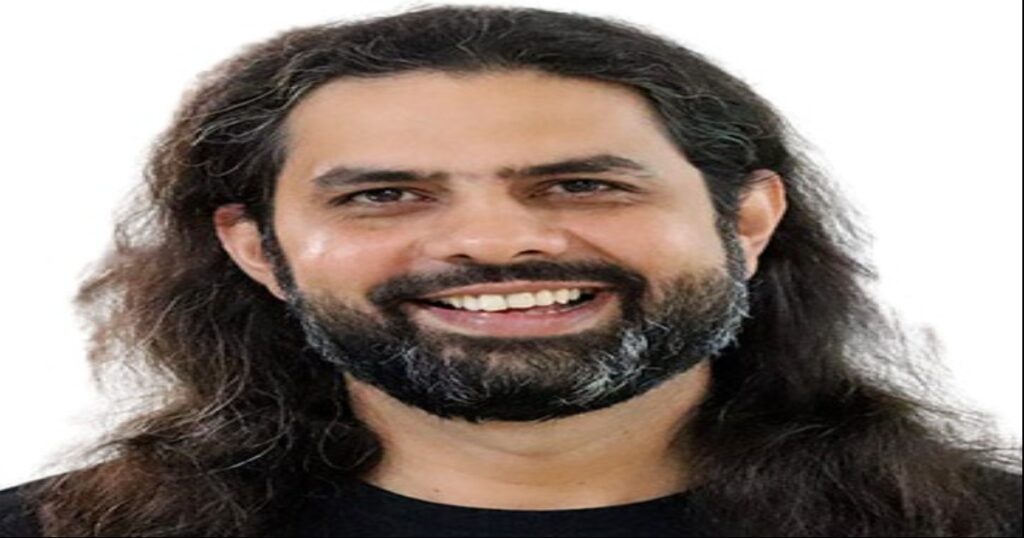 Aseem Jakhar is also the Director, of research at Payatu Software Labs, a boutique security testing company specializing in IoT, Embedded, cloud, and mobile security testing.
He has spoken as a cyber security speaker in many places such as Defcon, Black hat EU, Xcon, and Hack.lu, IBM security ISACA Bangalore security conferences.
8. Sangeet Chopra
Sangeet Chopra is another most popular name on today's hacking list. Presently, he is working in Cybercure Technologies Private Limited as an information security consultant. Apart from being an ethical hacker, he is also an IT security specialist and a well-known public speaker.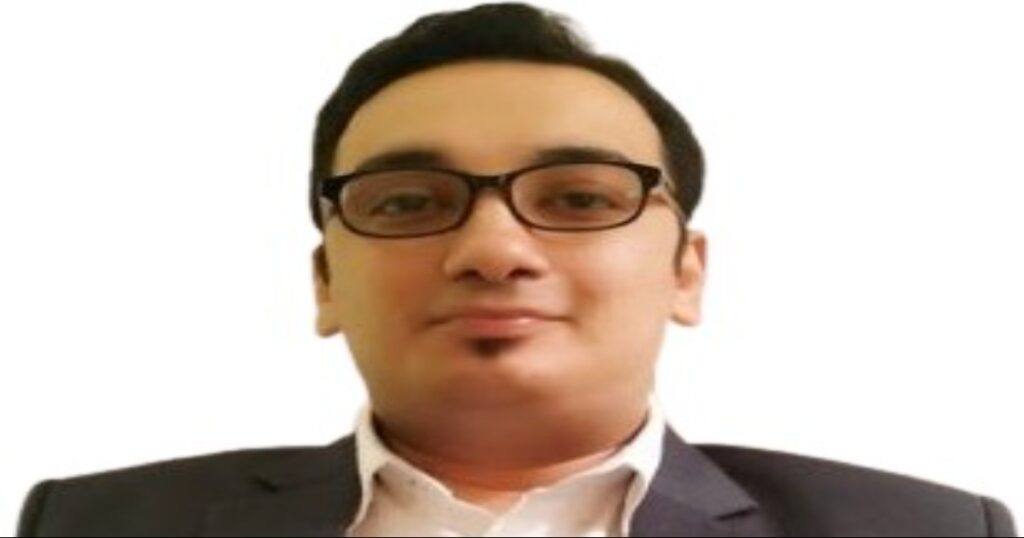 Sangeet Chopra has also conducted many cyber security workshops across the world. He has very good speaking skills and also has a lot of knowledge about cyber security. He has given guest Lectures in almost all the colleges in India including IITs and NITs on Ethical hacking and information security, Web development, Personality development, etc as well as in Govt. Sectors, like CERT-IN, ASSOCHAM, etc.
7. Sunny Vaghela
Sunny Vaghela is an Ethical Hacker & Indian Entrepreneur, and the Founder & CEO of Techdefence Labs. He is also a very popular name on the Indian hacker's list. He is among the high-profile information security and cybercrime consultants. At the age of 18, he exposed threats like SMS and call forging.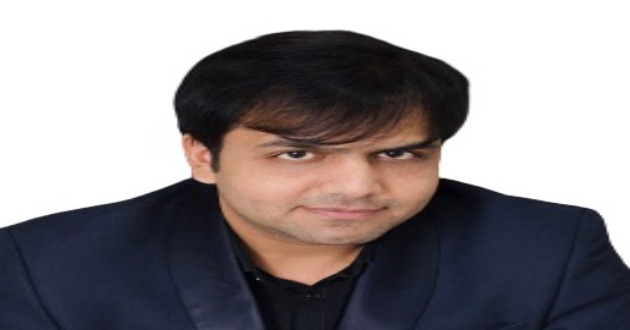 Sunny Vaghela assisted the anti-terrorist unit during the 26/11 Attacks by tracing terror emails in the Ahmedabad serial bomb blasts. He also launched websites where the complaint against cybercrime was registered and solved. At present, he is the founder of tech defense labs which is a cyber security firm.
6. Ankit Fadia
Ankit Fadia is an Indian author; television host, speaker, and self-proclaimed 'BLACK HAT HACKER' of computers, whose skills and ethics are debated many times. He is considered to be a security CHARLATAN. His work mostly involves OS and networking-based tips and tricks, proxy websites, and making people think that he is a hacker.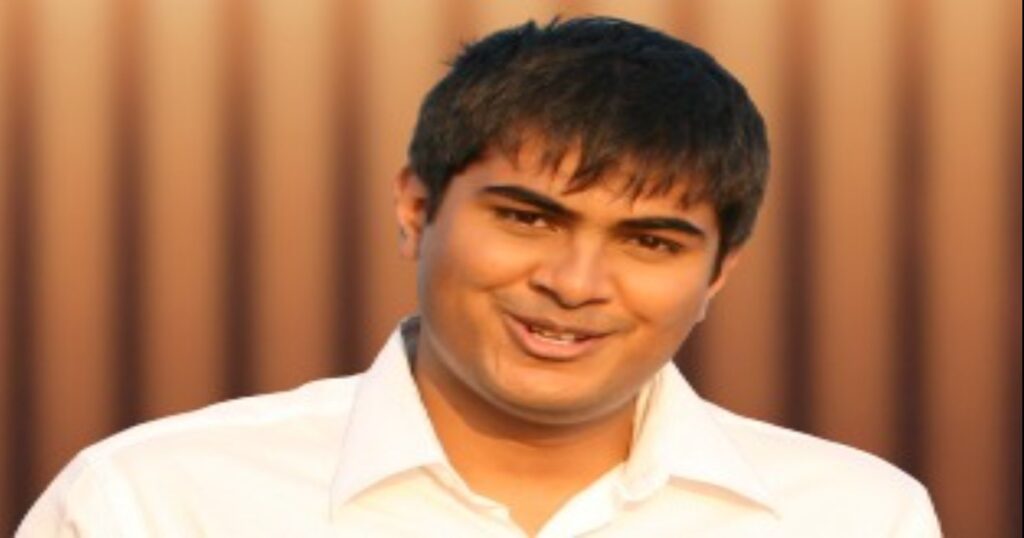 He debuted a television show called 'What The Hack' on MTV India in 2008, which he co-hosted with Jose Cavaco. A number of his claims regarding his achievements have been disputed by others within the security industry, and he was mocked with a "Security Charlatan of the Year" award at DEF CON20 in 2012.
5. Anand Prakash
Anand Prakash is a prolific security researcher who is famous for finding bugs in some of the world's most popular apps and websites. He is a Bangalore-based ethical hacker, who started his career as a security engineer at Flipkart and ascended through the ranks to become the world's second-best bug bounty hunter in 2015. He has worked on bug bounties for companies including GitHub, Nokia, SoundCloud, Dropbox, and PayPal.
Anand's reputation as a hacker has led to him being featured in last year's Forbes '30 under 30′ for enterprise technology in Asia. And a major Indian news website declared Anand 'one of India's best known white hat hackers'.
4. Rahul Tyagi
Rahul Tyagi, the Vice President of Lucideus, a cybersecurity firm, is one of India's top ten hackers. He is a Cybersecurity Training Expert. Tyagi is a post-graduate with a major in Computer Science and has conducted to his account, more than a hundred training sessions globally in the past 6 years. He has 7+ years of experience in web security analysis and has a vast experience in ethical hacking training, cyber-crime investigation, and penetration testing.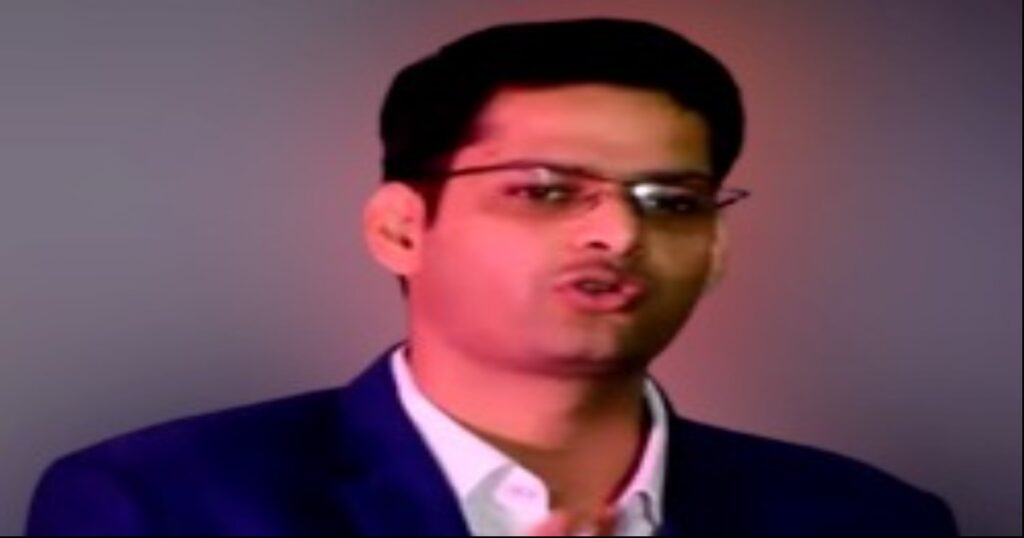 Rahul Tyagi has served as a speaker and a trainer on different information security platforms. He has conducted more than 100 training sessions on hacking all over the world. He is also listed in the BlackBerry Hall of Fame for his contributions to the organization.
3. Trishneet Arora
Trishneet Arora is the founder and chief executive officer of TAC Security, a cyber security company. Apart from being a hacking expert, he is also a good Indian author, cyber security expert, and entrepreneur. Arora has written books on Cyber Security, Ethical Hacking, and Web Defence.
He has got investment from Vijay Kedia, an angel investor, as well as help from William May, a former vice president of IBM. He was named in Forbes 30 Under 30 2018 Asia List and Fortune magazine 40 under 40 2019 List of India's Brightest Business Minds.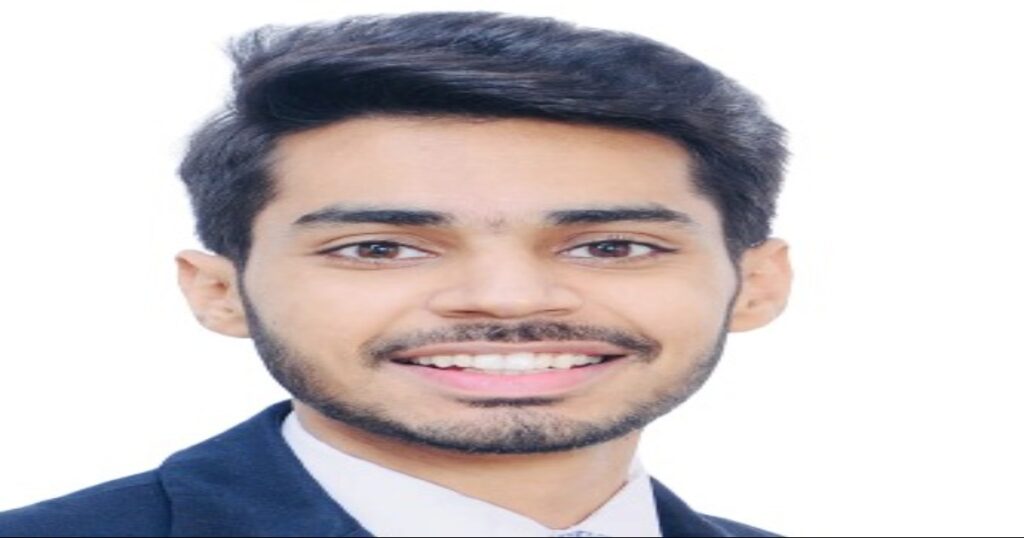 At present, he is the founder and CEO of an IT Security Company which is TAC Security. Some of TAC's clients include the Central Bureau of Investigation (CBI), Punjab Police, Gujarat Police, Reliance Industries Limited, Amul, Ralson (India) Ltd, and Avon Cycles Ltd, and MNCs from Dubai and the UK.
Recently, he received the Punjab Icon Award in Mumbai alongside Virender Sehwag, Malvinder Mohan Singh, RS Sodhi, Ayushmann Khurrana, and Surveen Chawla.
2. Benild Joseph
Benild Joseph is a Security Researcher, TEDx Speaker, Author, Renowned White Hat Hacker, and Limca Book Record Holder with definitive experience in the field of computer security in India. Joseph was also the previous director of the New Delhi-based Cyber Crime Investigation Bureau.
He is a renowned speaker at security conferences in India and abroad. Benild Joseph was a speaker at The APWG Vienna Symposium on Global Cybersecurity Awareness Messaging at the United Nations.
Benild Joseph has discovered critical vulnerabilities and loopholes in popular websites by using his ethical hacking skills to find vulnerabilities including Facebook, Yahoo, Deutsche Telekom, Tesco, Blackberry, Sony Pictures, and AstraZeneca. He holds many patents in ethical hacking, cyber forensics, and the information security domain.
Currently, Benild Joseph is the President of the Information Systems Security Association (ISSA), India Chapter, and also the Advisory Board Member of Cyber Security Ventures. He is one of the world's renowned white hat hackers listed among the top 10 ethical hackers in India by Microsoft Social Forum and Silicon Indian Magazine.
1. Vivek Ramachandran
Vivek Ramachandran is one of India's most skilled professional hackers. He is the Founder and Chief Trainer at Pentester Academy. He discovered the Caffe Latte attack, broke WEP Cloaking – a WEP protection schema, conceptualized enterprise Wi-Fi Backdoors, and created Chellam, the world's first Wi-Fi Firewall.
Vivek Ramachandran is a well-known security researcher and evangelist around the world. He is an expert in computer and network security, forensics, wireless security, computer, embedded systems security, exploit research, compliance, and e-Governance.
He also started SecurityTube.net in 2007, which holds the largest collection of security research videos on the web to learn ethical hacking and cyber security. At the same time, Vivek has also been the author of many books on ethical hacking-related content.
Ramachandran has over a decade of experience in security and has a keen interest in the areas of Wireless, Mobile, Shellcoding, Network, and Web Application Pentesting, Reversing, and Exploit Research. He loves programming in Python, C, and Assembly.
So this was a list of the Top 10 Most Famous Ethical Hackers in India who have done such things that shocked the world. Many of them have started their own companies and are educating others about hacking and cyber security to raise awareness.
Hope you enjoy this article on 'Top 10 Most Famous Ethical Hackers in India'. If you have any queries, please comment. THANK YOU & DON'T FORGET TO SHARE WITH YOUR FRIENDS Who Need This Informative Article.
Similar Articles for YOU !!!